September 12th, 2010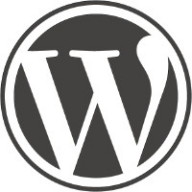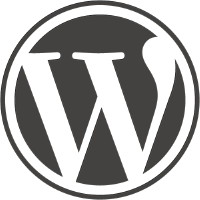 Another day was spent hacking away at WordPress and in particular on my WordPress theme which five years ago I dubbed "MuschampTabs". I thought again about trying to move everything into WordPress then I remembered how many URL redirects I'd need to do, as I hate busted links. I've proudly stubbornly kept certain content online for a long, long, long time even though no one reads it or links to it.
My website and blog used to be more popular, but I took it down for a while. I told some readers they weren't welcome and I probably pissed off a few people online and off. What can I say they had it coming. But now that I'm unemployed I'm dusting off my old Computer Science degree or more accurately a few hard earned HTML and CSS skills and a smidgen of PHP to tweak Muskblog.
The recent additions include greater online social network integration. Whenever I post I don't tell the entire world, though Networked Blogs does update a few people via Facebook, who chose to follow my blog. I still prefer RSS, it's simple and anonymous. I am unlikely to auto-sync everything (Twitter, LinkedIn, etc.) I plan to keep my Twitter stream fairly professional. I already have a dedicated hobby blog, so Muskblog will deal with some of my other passions, passions that are a little more main stream than Miniature Painting and Wargaming. I have a lot of interest in: cinema, music, literature, I take a pretty mean photo, and I can play the guitar. So perhaps I'll devote more effort to blogging about that stuff. More likely I'll try to blog more and participate in the conversations of the Digital Intelligentsia.
To that end I've subscribed to a bunch of new RSS feeds, I plan to revamp my blogroll, it just seems to take up space in my sidebar, who clicks on those links now a day? Supposedly site wide links have been devalued in search engines and I'm sure they deliberately targeted blogrolls. Having a heading labeled "Blogroll" basically tells a search engine that the next big chuck of links aren't that important, maybe you did a link exchange and you know how search engines hate link exchange schemes.
Raincoaster Media had a rant about people leaving WordPress.com or WP.com, basically the free blogging platform run by Automattic for a self-hosted WordPress installation like Muskblog. Apparently some plugin which I've been using for years and not been terribly blown away by is the latest savior of people who think their hit counter validates their existence. The reason you have a self hosted blog is you want to use a wider variety of plugins, have a custom theme, maybe show some ads, maybe even blog about something controversial, you shouldn't do it just for search engine optimization. You want to do better in search engines, create better content.
It's that simple if your content sucks, no one will read it, and they certainly won't link to it. It doesn't matter how tweaked your meta tags are, or how many times you leave comments on popular blogs, in the hope people will notice and follow the backlink. People will read your blog if you have something interesting to say, with interesting being a very loosely defined term. I recommend blogging about celebrities if you want to become one yourself like that dude named Paris.
As part of my media empire building campaign I exported my data from Books.LivingSocial.com as no one I know actively uses that service and it seems to be just a side project for LivingSocial and moved the content to Goodreads which is recommend by the Digital Intelligentsia. I'd previously looked at getting my current reading list in my sidebar and there was no plugin or widget for books.livingsocial, even their Facebook integration isn't that great. Last.fm works, some of the Last.fm plugins not so well, but at least they don't badly break things as Bird Feeder did. Anyway there is a WordPress plugin for Goodreads and I'm now using it. Both services support an RSS feed of your reading, but Goodreads seems totally focused on books, rather than coupons.
I never use coupons.
I do read, collect, and even horde books. My dream house would have a library or at least a study, basically a room filled with books, a comfy chair and a desk, maybe one window. You can learn a lot from perusing a person's bookshelf . If all you read is what Oprah tells you, what does that say about your originality and uniqueness. That said apparently the Oprah book club recommend "The Good Earth" by Pearl S. Buck which is a good novel that I've read multiple times. It is probably the best book about China written by a non-Chinese.
So besides moving some data around and categorizing it differently and installing a plugin, what else did I do? Well I went through eight years of digital photos and uploaded the best of them to Flickr. I then took the best of the best and created a set. Then I used the Flickr badge, which works quite well, no need for special plugin, to show three random photos from this set in my sidebar. This is similar to what I did on one of my hobby sites. I plan to do more social media integration with some of my other static HTML.
Update January 2019
Two thousand and nineteen has started the way 2006 did with me finishing up my obligations in China and going home to Canada to be unemployed. This time I'm even more determined not to sit and mope. I had an opportunity to be happy in Shanghai and I still do, I just didn't want to teach English the rest of my life. While not sitting and moping I have put a lot of effort into improving this blog even further and leveraging my social network contacts. I wrote a large number of people on LinkedIn, Twitter, and WeChat and I'm hopeful that my improved and hopefully more search engine optimal blog will be an asset as after over ten years the ROI is definitely not positive. I wonder if Raincoaster ever moved to take advantage of Yoast's plugin. I was always self-hosted.
This entry was originaly posted on , it was last edited on and is filed under: Marketing and tagged: Blogging, Online Social Networks, Popularity, Social Media, WordPress.