December 9th, 2010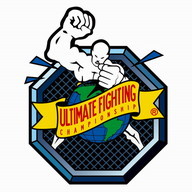 About 8 months ago I favourited this photo in Flickr. And since my Flickr account is slowly getting a little more popular I looked at my stats and the photos I'd favourited yesterday.
Update: I never thought it would happen due to her husband/manager and her contract with Pancrase, but Rin Nakai has signed with the UFC and will fight Meisha Tate on the next UFC card in Japan. Rin seems too short for the women's 135lb division in the UFC and would benefit from training with more professional MMA fighters with high level UFC experience but I wish her luck. I still want a Rin Nakai walkout shirt, maybe I can order one off of UFC.com now.
Update March 2016: Rin's UFC career has not gone well, she is not the tallest person in the world and is now 0-2 in the UFC. She was on a two fight contract but as the only Japanese woman on the UFC roster they are encouraging her to cutdown and lose some muscle and try to make the other UFC Woman's division which is 115. Both her and Seo Hee Ham lost recently in Australia and probably hope the UFC adds 105lbs and 125lbs but I'm still not sure how women's MMA does when Rhonda Rousey walks away from the sport.
Rin is going to try to drop to 125 then even lower and will be fighting outside the UFC once again while she tries to make the necessary weight adjustments, maybe someday she'll even join a fight camp in America, apparently Jackson-Wink is her dream camp.
Remember the original photo I posted was taken after a professional mixed martial arts fight, which Rin of course won. She's remained undefeated and is looking for a bigger fight, possibly on American soil where the money is greener.
This is a big week of fights. GSP of course has to defend his UFC welterweight title against Kos. But also apparently this Friday night at 11:00 PM PST is the K1 Grand Prix. K1 has lost some of it's luster especially outside of Asia and a few European countries as most martial artists who want to prove their prowess eventually go into MMA as that is where the biggest money is and the most promotion. Even if you don't want to fight, just joining training camps or academies pays well for jujitsu, wrestling, and striking experts. GSP brought in a couple Brazilians to help in his final preparations for his fight this weekend.
I lost a little respect for K1 when I learned they changed the rules to make it more difficult for this one Muay Thai fighter as he was dominating the lighter weights which is the only real hope the Japanese have of winning in K1 now. The heavier weights are dominated by Europeans mostly. They limited the amount of knees I think you were allowed to throw in the Thai Plum, something like that. Or was it limited elbow strikes in some way, basically moves that weren't part of Karate were demphasised further or made illegal to stop the Juggernaut that was Buakaw. Some Japanese hero was able to finally defeat him by decision then he retired without fighting him again, very dubious.
Yep they made elbows illegal then the Thai Plum…
Attacking an opponent while holding a neck of an opponent with both hands is considered a foul technique. A fighter is allowed to attack momentarily when grabbing his opponent with one hand. The referee may call a break during a match if the one handed grab does not lead to an effective attack, and may give a caution or a warning if these ineffective single grabbing continues and or if such actions cause deadlock.
Remember it was organized crime that undid Pride Fighting Championships as much as anything. Changing the rules to favour the home fighter is pretty dodgy.
I dug up a highlight real for Buakaw whose name I also needed reminding of, I think his Japanese rival was Masato. When you get famous at fighting you only need one name. I have a lot of cool and a lot of dodgy video clips favourited on YouTube, maybe I'll have to dig a few more out and add them to my blog at some point, though some definitely appeared in the past. Alas DIY highlight videos come and go due to copyright infringement.
Since it doesn't have the UFC hype machine behind it, here is the official trailer for the 2010 World Grand Prix Final of K1. It is open weight hence why a giant Dutchman has won it most years, this year most of the finalists are rather large Dutchmen. ;-)
Apparently there was some timeliness to my post, as it was just announced that Rin Nakai will be fighting on Dec. 30th in Japan.
Update July 2012
Rin's fighting career has not been going that well of late from what I've read. She also seems to have gone down a path I'd hoped she'd avoid by doing many 'cheesecake' style spreads online and for magazines in Japan. Hopefully she doesn't get lured into Japan's adult entertainment industry like so many young Japanese women before her…
Rin recently served as a ring card girl but will return to fighting according to another blog. The Japanese MMA scene has lost some of its larger promotions and the best Japanese fighters seem to be losing their hype or aura or both. Even Mega Megumi is not immune, having lost two fights stateside by decision.
Update September 7th 2012
Rin Nakai had a bout recently. She is trying to rebuild her confidence perhaps, but like a lot of Japanese fighters is a bit small and short for competition outside of Japan. 135lbs seems to be the weight at which women are able to compete and make money fighting in a cage. Witness the rise of Ronda Rousey. Rin is a bit short to fight at 135 pounds let alone the larger weight classes, so I'd hold off on hyping the Ronda VS Rin super fight. In the mean time a bunch of interviews and other clips of Rin have been posted to YouTube. She still makes some questionable fashion choices and I still worry about her falling prey to the Japanese AV industry.
She appears to have switched from purple to orange for her fighting garb. I still like the original purple Rin cartoon shirts, difficult to score one. I think I even asked a friend traveling to Japan to look for one for me…
Update May 11th 2013
Someone posted an interview of Rin Nakai translated into English. She and her fight promotion have posted some strange videos to YouTube apparently women aren't taken seriously as athletes by most other fighters in Japanese MMA gyms. I'm not sure the YouTube videos help with this perception…
Update September 14th 2014
Roxanne Modafferi interviewed Rin Nakai prior to her UFC debut. 頑張ってます!
There are promo videos and interviews aplenty now that Rin is in the UFC, but some of us have been following the MMA scene both in North America and in Japan since before Dana White got involved.
This entry was originaly posted on , it was last edited on and is filed under: Sporting Life and tagged: Buakaw, Megumi Fujii, MMA, Ronda Rousey, 健美.