June 15th, 2011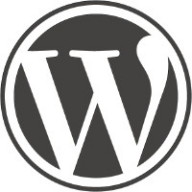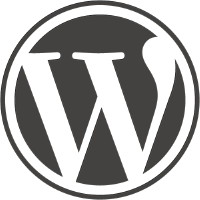 One of the things I've been going to do for a long time is make a WordPress plugin, you know just to prove I could. But for  the longest time I didn't have an idea. Then I made a whole bunch of web mashups with PHP and I decided after all that a WordPress plugin would be easy.
Rather than take on all the overhead of my mashup codebase, I decided to just make a super simple plugin that pulls a random quotation from a .csv file and displays it on screen. The plugin is widget enabled, you just drag it to a dynamic sidebar and provide a file path and voila random quotation.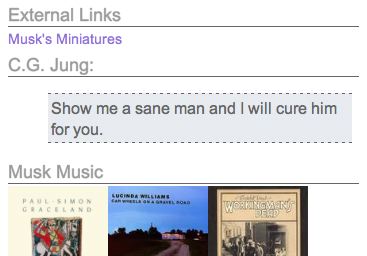 It isn't necessarily the most clever or the optimal solution, but it wasn't that hard to create, even though I found a lot of the WordPress plugin tutorials lacking. It is based a little on Hello Dolly but also on one or two tutorials I found in Google.  Here are two token screen shots of how it looks in my sidebar and what the little admin screen looks like.
I wish I would have looked in my bookmarks instead of Google as this seems like a better way to do things, certainly more object oriented.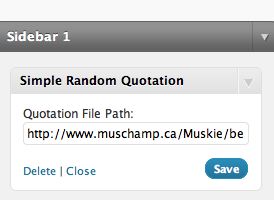 Many years have passed and I have not maintained this plugin, but I imagine it still works or could easily be made to work again. I have upgraded to WordPress 5, but I now have a very minimal sidebar and WordPress installation. I think I'm down to a half dozen plugins. I am updating old blog posts to see if they can be salvaged or better still leveraged in my never ending job search.
I have not managed to blog my way to a better career and I think it is going to take more than writing a single WordPress plugin or even passing all three CFA® exams so if you have any advice you can leave it below.
This entry was originaly posted on , it was last edited on and is filed under: Information Technology and tagged: PHP, Plugin, Quotations, Widget, WordPress.