July 29th, 2011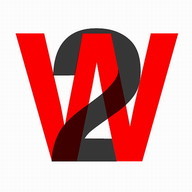 I didn't bring my cord to upload my pictures from my iPhone but if you hustle down you still might be able to get free coffee! Apparently I was the first person to order a Cafe Mocha from the barista on duty.  I see some other bloggers and W2 supporters, even saw a city planner walk by.
Recently, I gave the whirlwind Gastown, Chinatown, DTES tour for my sister's Swiss guests.  The father was a structural engineer, so it is a good thing I know a lot of Vancouver architecture trivia.  We went to Steamworks for dinner once. We stopped in to see Fluevog's head offices and Nathan's furniture. We of course saw the Steam Clock and Gassy Jack.  Then we saw the thinnest building in the world, plus the oldest building in Chinatown, stopped for an apple tart at New Town, and of course photographed the turtles at the Chinese Garden/Park. Then we went to International Village and back to the Woodward's complex.
The W2 Media Cafe wasn't open then, plus I missed out on showing the time lapse video of the construction of the towers.  Finally we went through to the huge Gastown parkade where my sister's car was.  There was some doubt that I knew where I was going or that we were in fact taking a 'short cut'.  We had to go to the Apple Store and MEC that afternoon. Priorities.
This post hasn't turned out to be that W2 Media Cafe specific.  I'm sure others will be more exhaustive. The most popular part of the cafe seems to be the LED light display and touch screen controller which was actually brought over from Storyeum, which W2 called home while construction dragged on over here at Woodward's.  Now all three floors of the media centre are open. There is a lot more to do at W2 and in the neighborhood than play with the light display, alas the video is gone or no longer working.
Irwin is scheming up new programming.  There are still a few things not installed at the cafe, such as the picnic tables for the atrium.   The current tables out front were just lugged down from upstairs in time for the 7 AM soft opening. The baker (neigh catering manager) is here, but the full menu isn't in operation, yet. Roughly two weeks ago there was a big meeting where the menu and suppliers were finalized along with plans for the picnic tables and the magnetic knife rack which is also MIA. So as an insider lots of little things aren't done or finished as intended/desired, don't tell anyone though. Did I mention free coffee!
Muffins and croissants and such cost money and of course you should tip. However you can come in and have a drip coffee or an espresso based drink today for free. I think the plan is to be open until 10-11 pm. All the coffee should be Salt Spring Island brand. That means it is all certified fair trade by one of two organizations. It is all roasted  locally. As part of the partnership a really fancy Espresso machine was brought in from France. That's right when is the last time you heard of industrial equipment handmade in France?
 Unic is relatively new to the North American market and Salt Spring is their NA distribution partner, or some such. I better take a picture of the light display and the giant touch screen do-dad that apparently are part of the cafe's signature identity now. I'd seen them all before I guess, but for most who haven't been following the W2 story, mission, mandate, the idea of a social enterprise cafe and a community digital media lab is a new one.
At least they'll be famous in Switzerland.
More Accounts and Reviews of the Opening
Update
The formal opening of the W2 Media Cafe took place in September. It was attended by some politicians and was covered by the Vancouver Sun and the Georgia Straight.
Update July 2012
Vancouverfoodster recently posted a review that made the rounds on Twitter.
This entry was originaly posted on , it was last edited on and is filed under: Entrepreneurship and tagged: Cafe, DTES, Social Enterprise, Vancouver, W2.