July 7th, 2013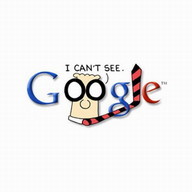 Just like the weekend before, I spent too much time in front of my computer appeasing the Googlebot, or at least the powers behind the Googlebot.  Apparently it is necessary to be popular or at least prominent in search engines to be successful. It takes time for Google to re-index content but the early returns don't seem to be very promising. I can't say I've noticed an increase in traffic and I've been looking at Google Analytics and Google Webmaster Tools more than ever the last few weeks.
Update: little over a year later the rich snippet for authorship is being phased out by Google. You can still get rich snippets in search results if you implement schema.org structured meta data, which I advise e-commerce websites to do, though Facebook's OpenGraph is probably still more popular with bloggers and content websites, schema is probably better for selling actual products and services. I'm not going to rip out one metatag because of a Google press release, but I can't say implementing Google Authorship resulted in a traffic increase, it did make my website look more professional in the search engine results pages however.
I don't know if I'll ever get official "authorship" of everything I've published online, I'm not sure I even want this. I've guest blogged for instance and written original content for organizations that no longer even exist. That isn't going to help my Author Rank or my Klout, but I did modify two blogs I control over on WordPress.com to included links to my Google+ profile with ?rel=author and claimed I'm a current contributor to them on my profile. The rich snippets are supposedly working but I don't see the "More by Muskie McKay" link, that feature has gone the way of the dodo.
I still plan to take a closer look at: schema.org, Yoast's Google Analytics plugin, and probably change how I'm doing social sharing buttons again so that they fire off Google Analytics events, but one thing I also did this weekend was buy scrutiny and make XML sitemaps for my subdomains that are not powered by WordPress. I also fixed some bad links and some missing meta data reported by scrutiny. I submitted the sitemaps to Google's Webmaster tools, but without them being automatically updated, like the one generated for this blog, they are of limited use. I also modified my quotation mashup slightly as apparently Google frowns on multiple pages having the same meta description.
Recently I noticed individual quotations were getting keyword referrals, perhaps some of my updates will make that portion of my website more popular, but there are a lot more quotation collections online then there were a dozen years ago, let alone in 1995 when I started uploading them to the Internet. I also noticed that Google's Webmaster Tools Authorship seems to imply that four of my blog posts are the only things I've ever done online that are of any value. I even took a screenshot: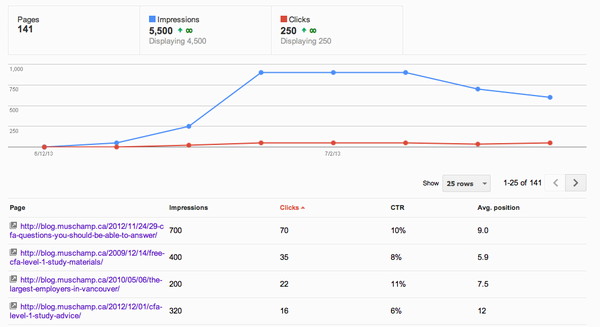 All the rest of my content is unimportant according to Webmaster Tools Author stats. In reality many other blog posts and other online content receives keyword referral traffic but the keywords must be of little value to advertisers.  I haven't reported on all the strange keyword referrals I've gotten over the last few years, but just today Arstechnica did a post very similar to one's I've done in the past that caused me grief and led to me attracting an unwanted element to the comments of this blog. I don't know if Muskblog will ever recover from blogging about calves.
I do know I should have been using features of Google's Webmaster Tools a lot sooner . There are a lot of keyword phrases that I should be working into some mythical overly clever blog post, but time and energy for blogging isn't something I have. I haven't even made it to the gym this weekend. On the weekend is when I catch up on reading, blogging, exercising, and looking for a new job as during the week I don't have that many productive hours left when I get home.
Now I've been pulled back into the search engine optimization game. One thing people seem unable to grasp even after all these years is it takes time. I claimed authorship, I updated sitemaps, I fixed meta tags, I installed plugins but it will take a while for that to have any major effect on the search engines. People are impatient, they want the immediate hit of a viral overnight success. They want to be the next Psy. Gangham Style was off Psy's sixth album. So he's an overnight success that took six albums to produce a worldwide hit.
Why claim Google Authorship?
Besides vanity, having your picture beside your content in Google's search results supposedly increased CTR (Click Through Rate) by up to 150%. Google Authorship is one of the highest percentage means of ensuring a "rich snippet" appears in Google's search results. There is a lot of speculation on existing and potential future benefits to claiming authorship. Klout and Bing have supposedly joined forces to create a similar feature in Bing's search results. Alas the number of people who use Bing despite the television ads pales compared to the number who use Google. Facebook's open graph meta data is another means to encourage the showing of "rich snippets" though Google would prefer you use schema.org.
I'm still a little disappointed that out of the 1000s of pages and posts I've now claimed Google Authorship over, only these four matter:
It does show how much time I spent studying for the CFA Level 1 exam and looking for a job in Vancouver.
This entry was originaly posted on , it was last edited on and is filed under: Marketing and tagged: Facebook, Google Analytics, Google Webmaster Tools, Self Marketing, SEO.