June 17th, 2014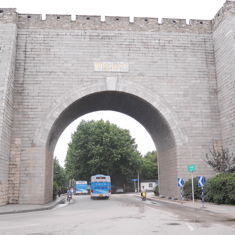 I went to climb the battlements of Zhonghuamen but the Japanese had already taken them. Turns out the very morning I walk to Zhonghuamen, a film is being shot where the Japanese charge up the battlements and celebrate on top of the world's largest city walls. At first I was disappointed, things never work out when I visit Nanjing but as I walked around taking the odd picture, I suddenly saw black smoke I new a battle scene was about to start. I ran on my blistered feet, to where others were viewing the action.
I tried both my iPhone 5S and my Panasonic gm1 and got a couple of snaps off. If I was more filmset savvy I would have set up behind the cameraman and waited all morning, of course he was on top of the largest fortification in China and I was on the street, but I knew what shot they were setting up. There was only one take, maybe it was for a television program. They were shooting all morning at least so no climbing the ramparts for me, I just got to walk beside what was once the world's largest city walls.
There were casualties, or at least blood was drawn, my blisters finally burst from five days of walking. It has left me moving rather gingerly at times.
I went to the official tourist information booth near the Confucius Temple this morning, but they were less helpful than the youth hostel staff. Now I am at Sculpting in Time which is an chain of Chinese coffee shops. They have a quiet atmosphere and wifi, but I could do without the American new country music. One day I'll open a cafe and the music will be amazing.
Here are some photos from the battle and one of my now bloodied socks.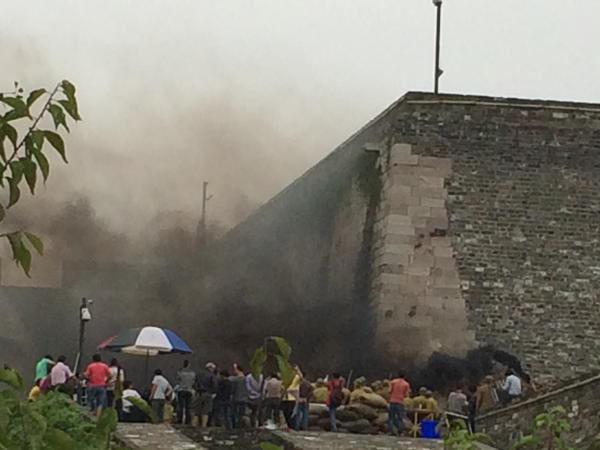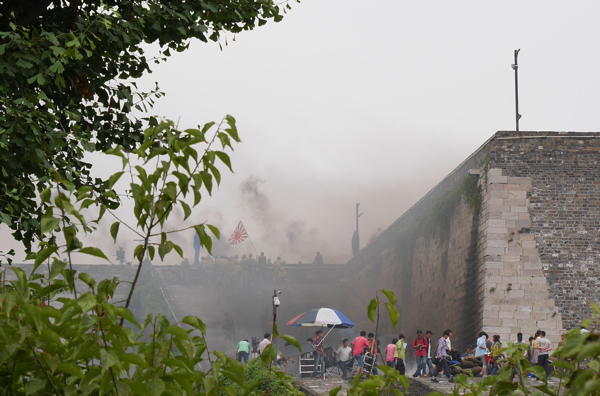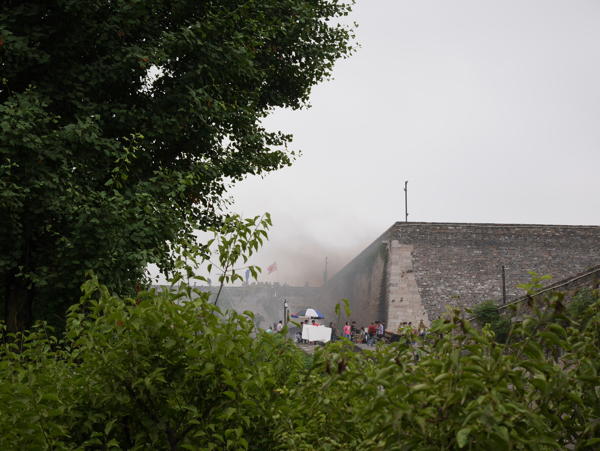 Update January 2019
I spent several days in Nanjing but never got to see and do everything I wanted. I still have not returned to Nanjing but someday I will. I like the beer. I wrote a lot about living, working, and studying in China but ultimately I did achieve the level of success I wanted. I finished my MBA in China and passed the last CFA® exam in the Middle Kingdom but the only job anyone wants to offer me is teaching English. If you have advice on finding a good job or questions about traveling in China you can leave a comment below.
This entry was originaly posted on , it was last edited on and is filed under: Asia and tagged: China, Nanjing, Zhonghuamen.