December 6th, 2015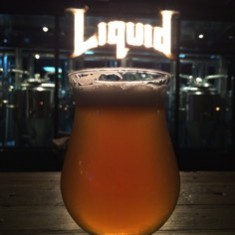 Just got back from seeing James Watt of BrewDog speak at Liquid Laundry in Shanghai. I enjoyed a glass or two of their signature Punk IPA but not so many that I couldn't quickly type out the notes I took on my iPhone from James' brief but entertaining presentation. Thanks again to Michael Jordan for inviting me.
BrewDog was started by two humans, a dog, and passion. They quit their day jobs after receiving encouragement from Michael Jackson that their homebrew was worthy of producing commercially. Early on it was a struggle, both their first and second batches of beer had to be dumped due to problems traced to cheap or faulty hoses. Since then BrewDog has used better quality hoses and achieved much success.
BrewDog makes beer they want to drink themselves. So they tend to make hoppy IPAs with no less than four currently in production. At BrewDog they care about two things making the best beer they can and the people they work with. They encourage their staff to pursue Cicerone certification with James being one of 9 Master Cicerones on the planet. James is a big fan of hops, BrewDog often adds them to their beers after fermentation a process referred to as "dry hopping" for both the non-beer drinkers in my audience.
BrewDog started out selling their beer at farmer's markets in Scotland, but they entered a competition sponsored by the supermarket chain Tesco where they managed to place 1st, 2nd, 3rd, and 4th. Tesco then wanted to sell 2000 cases a week which necessitated 200,000 English pounds worth of expansion to their bottling and brewing equipment. James described their business plan as "make hoppy beers, tell lies to banks" so they've had to get creative with their financing to expand as fast as they have, eventually selling equity in their business through their website.
BrewDog has done surprisingly well in business plan competitions, winning the 2010 Scottish small business of the year award. James flippantly described their corporate social responsibility policy on their entry as "I'm not fucking Mother Teresa". This answer was not appreciated by all judges at the European small business of the year competition.
In 2010 BrewDog set out to make the strongest beer ever made, an Ice Bock that was 32% ABV which they called Tactical Nuclear Penguin. Eventually they made even stronger beers the strongest being 55% ABV which was called "The End of History". BrewDog has also expanded into opening pubs with the 37th one to open in London next week. There is one in Tokyo but none in China yet. BrewDog is also building bigger better breweries first in Scotland followed by a sister facility in Columbus Ohio to obviously serve the thirsty hockey fans of the Bluejackets and the rest of the North American market. They even plan to distill their first whiskey next February. James hopes to bring more of their beers to Asia and is working with his distribution partners to ensure it tastes as fresh as possible when it reaches the Far East.
Thanks again to Michael and James for putting on a great beer tasting event. I am still trying to lose more weight, but I am very happy I attended and I look forward to trying more beers by Boxing Cat and BrewDog in 2016, who says cats and dogs can't get along?
Update: I ended up living four years in Shanghai and I drank more than a few beers. I've also written several times about starting a business and created resources useful for entrepreneurs.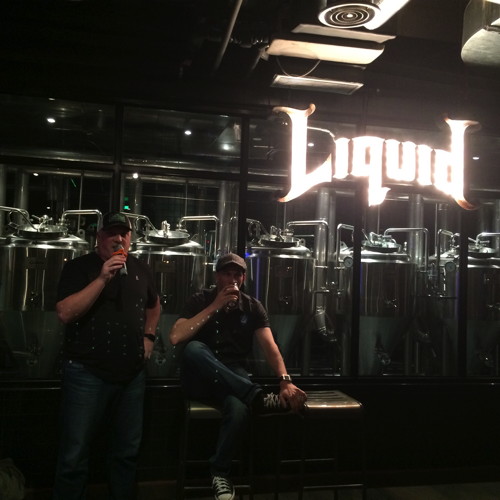 This entry was originaly posted on , it was last edited on and is filed under: Entrepreneurship and tagged: Beer, James Watt, Shanghai.