July 28th, 2016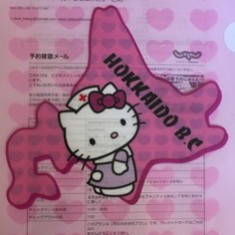 Long before the Lonely Planet was calling it the best destination in Asia I visited Hokkaido, so when I was asked if I would return, I of course said "yes" for the good of my loyal readers, but not necessarily my health. My friend Dave planned this trip right down to the Hello Kitty Hokkaido folder, well maybe his wife helped. The itinerary included the Nikka Whiskey Distillery, the Asahi Beer Factory, the Sapporo Beer Museum, Sapporo's many beer gardens and of course Ramen Alley. We even found time to buy a lot of omiyage including numerous beers which unfortunately never escaped Sapporo unconsumed.
My weight loss likely suffered a setback but it wasn't like my gym didn't suddenly close down or anything. We did walk a lot and we resisted all you can eat and all you can drink, but I think my friend was a little too enthusiastic in helping me earn badges on Untappd. I didn't take that many photos, at least not too many I wanted to upload to Flickr.
If you haven't left for Flickr you can just scroll down quickly to the best pictures, rather than read my ramblings…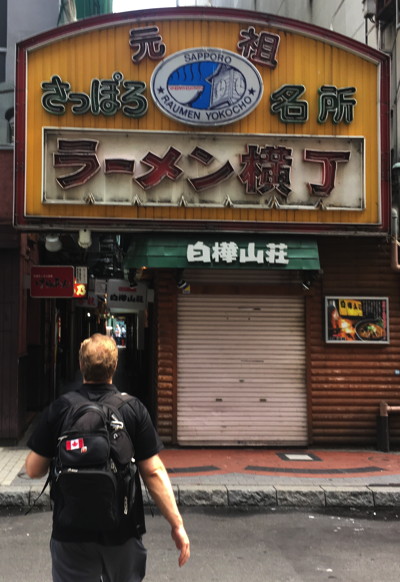 While in Sapporo I got my CFA® exam results. I got the worst possible result Band 10. This means despite doing better than ever, I did just well enough not to pass. I will rewrite but I must wait until June 2017. I don't want to write more about the CFA exam right now as it is inadvisable.
WiFi in Japan leaves a lot to be desired, there is free WiFi but you must register over and over and accept the terms over and over. My web host even banned the IP address of the WiFi at my hotel so I couldn't even get my exam results until I filed a support request. I probably should have passed this exam by now, but I never seem to have a smooth exam day and I always spend too much time studying the wrong material, this post is supposed to be a travelog but failing this exam again is a major setback to my already ruined career. I'm still looking for a better job and I'm definitely willing to relocate out of Shanghai, Asia's second best tourist destination.
I will likely spend some more time fixing this website as I have a "ta do" list. Maybe I'll even post a bit more as I have "ideas". However it honestly is so much work to do a good job, especially from behind the Great Firewall of China, that I blog less and less and spend more time than people realize fixing minor mistakes that bother me, I don't know if this blog will ever be an asset, but it continues to exist as I continue to exist a fact that still likely amazes some. I will definitely register for the next CFA exam and start studying even earlier trying to focus on the most heavily weighted material.
I ultimately ended up passing all the CFA exams.
Without a doubt I have not blogged my way to a better career, but I have gained some Klout. Google changes their search engine algorithm every now and then, alas nothing I've written recently has become popular and I doubt this is the post that makes me Internet Famous, maybe someday all this effort and struggle will be worth it but I doubt it. I will continue my search for a new job and likely will not travel again until I find one, in the mean time you're welcome to keep reading my blog, view my resume, or just enjoy all the photos I've carefully taken and organized.
This entry was originaly posted on , it was last edited on and is filed under: Asia and tagged: Beer, Japan, Photos, Ramen, Travel.