July 4th, 2018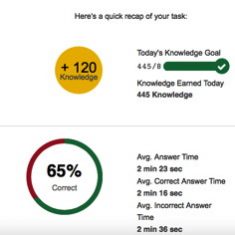 I've been studying for the Level 3 CFA® Exam since October 1st and I honestly wish I'd started even sooner. I read all the official books, well the eBooks and did all the end of chapter problems. I made and reviewed many flashcards and during all this I did web searches and visited forums a few times to double-check I was at least partially understanding the material. There are a lot more official and unofficial CFA study materials online than there was than when I first became a CFA Candidate. I still recommend reading the official material and doing all the official practice problems including those that are on the CFA Institute website.
Assuming you have access to Google and some diligence you can turn up all kinds of information about the CFA program and the curriculum. I have to caution against completely relying on random stuff you find online, all the questions on the actual exam should be based on the official curriculum. None the less I found a few websites that I didn't have time to review in their entirety. Many of these websites are not accessible from inside China without a VPN because they are part of "Google".
This year's exam was on June 23rd. I made sure to wait until well after my exam to update my blog. I am way behind updating my website but I wanted to share these few links and eventually I'll share more thoughts on the CFA Level 3 curriculum, but right now I must spend the Fourth of July going after intellectual property thieves and the dastardly website Scribd.
More Information on the CFA Program
Since the last CFA Exam I have had a lot more free time on my hands. So in addition to updating this blog and improving the CFA flashcards blog, I've also been chipping away at my "ta-do" list. My number one priority is to find a new job, hopefully a job which will allow me to finally complete the CFA Charter. My second highest priority is actually to lose weight and exercise more, but my bad knees and other accumulated injuries have made that more challenging. I'm reading more but have still found myself searching for information on the CFA exam, the grading has perhaps changed slightly as if Level 3 wasn't different enough, the folks over on Reddit seem to have a lot to say, but I've also turned up a couple other websites/blogs/articles which might be of interested to CFA Candidates:
Although it doesn't load and render at all in Safari on my MacBook Pro, the analysis of the historical CFA exam pass rates by AnalystPrep is quite thorough.
Update August 30th 2018
I can't say it was never in doubt, because during Level 1 especially there was a lot of doubt on whether I would persist in my folly. Level 2 is of course even harder than Level 1, but with the exception of my joints and apparently my gallbladder my health was better while I was a Level 2 CFA Candidate, now I can say I passed the CFA Level 3 exam, on my first attempt too. Now what I need is one of these jobs people are always talking about, I assure you I still haven't been able to blog my way to a better career, so perhaps passing all three CFA exams will matter more than a decade plus in the blogosphere.
This entry was originaly posted on , it was last edited on and is filed under: Finance and tagged: CFA®, Level 3, Study Materials.