May 13th, 2006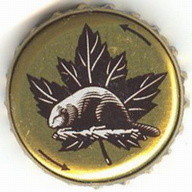 In both today's Vancouver Sun and Globe and Mail are articles dealing with the possibility that Sleeman will sell itself to a larger brewer. The article in the Globe and Mail is far superior noting that Sleeman is Canada's third largest national brewer and the only one still Canadian owned. Molson and Labatts having been snapped up by the Yanks and the Dutch respectively.
Sleeman controls 6.9 percent of Canada's 8 billion dollar a year domestic beer market. Suitors are listed as Molson Coors Brewing Co. and SABMiller PLC. Molson Coors is supposedly weak in the premium beer market which is where Sleeman mainly operates. SABMiller despite being among the largest brewers in the world has a very small share of the Canadian market which although not as big as the American and UK market (it's home turf) is none the less one of the largest beer markets in the world.
What really surprises me is just how many of the beers I enjoy are owned by Sleeman. It's flagship brand is probably the Honey Brown Ale which I frequently drink both at home and while out. Other breweries that Sleeman has snapped up include Shaftebury (note the Globe and Mail incorrectly refers to this brewery as Shaftsbury),  Upper Canada which I enjoyed while I lived in Ottawa, Unibroue makers of some of the most distinctive beers in Canada, and Okanagan Spring, with the strains of "O Canada" trailing on TV in Ottawa for game five I decided to open myself a 1516 Bavarian Lager.
I didn't really care when Molson and Labatts were taken over after hundreds of years of being in business in Canada as I don't personally drink much of their beer. The beers I drink that are marketed by them are the imports which is who Sleeman primarily competes against. I was more upset when the Bronfmans sold Seagram to the French, what do they know about whiskey? If Sleeman is sold whoever buys it better not screw it up. The reason it is successful is because it makes distinctive beers at a number of breweries right across Canada. You can't build a mega brewery in the middle of nowhere Saskatchewan and try to mass produce some bland ale and ship it East and West. Canada is too wide to locate your manufacturing facilities in the center and beer is somewhat perishable and particularly Sleeman's many brands are regionally popular.
I'd rather see it go to Molson Coors than SABMiller. Coors almost immediately started bragging that they had been in business another thirty years longer when they bought Molsons and put it at the front of the their name. Sleeman's likes to say it was established in the 1800's too, but it hasn't continually been in business since then so it is a bit misleading. If Sleeman does sell does that make Moosehead the largest Canadian brewer? Many years ago that was the stated goal of John Sleeman, to surpass Moosehead as Canada's third largest brewery. Despite their lack of taste, Mr. Sleeman and all the big multinationals know, you can't dethrown Molson Canadian and Labatts Blue from their perch. Their brand recognition is too strong and their marketing budgets are too large.
I've mentioned previously how I like Shaftsbury's slogan, but Sleeman's which comes in entirely clear glass bottles with no labels at all, occasionally uses the slogan "Nothing to hide". The shares went up 15% on Friday and if you're interested in throwing your hat in the ring analysts figure the company should go for about $300 million.
We actually did a case on the beer industry in my International Marketing class at Tsinghua. At Sauder someone chose Sleeman for our Multinational Enterprises class proposing they buy a small American brewer. We chose a local Vancouver game company Radical Entertainment, which at that time was independent, having them buy Croteam. So in addition to knowing a lot about the brewing industry I also know a lot about the video game industry.
Did I mention I'm unemployed? So if you have thoughts on beer, or mergers and acquisitions or even the video game industry you can leave them below.
This entry was originaly posted on , it was last edited on and is filed under: Canada and tagged: Beer, Sleeman.