July 30th, 2006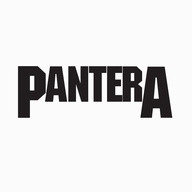 I watched VH1's Behind the Music the other day, it was on Pantera, usually it is about an older act and I don't really think Pantera is on the VH1 playlist. They were around in the 80's and had an album debut at number one in 1994 something I never would have guessed. I've never put a lot of faith in the Billboard charts and they were always an Owen or Thor band.
Anything I know about Pantera I learned by osmosis from friends. I remember where I was and who told me Dimebag Darrell was shot and killed. Although definitely not my type of music, I prefer music where people actually sing rather than scream or growl the lyrics, none the less, Dimebag has a well deserved reputation for playing guitar loud and fast.
He also used a very distinctive guitar, especially for a metal player, he used a Washburn and before and after that a Dean. He also used Krank Amplification and is still featured in their advertisements if you want to try and ape his sound.
So many guitars, so little money, I suppose I could try playing guitars in stores just for fun, but I'm really selfconscious about my playing as I'm largely self taught and I didn't resume playing again until second year university, plus I only have played acoustics not elaborate heavy metal rigs.
This entry was originaly posted on , it was last edited on and is filed under: The Arts and tagged: Dimebag Darrell, Documentary, Guitar, Music, Pantera.