February 15th, 2010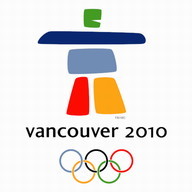 I'm at home watching the Olympics on CTV so I might as well write a blog post. Canada and Japan are racing in long track speed skating, the 500m so the shortest distance. Canada must do well in this as I don't think it is live. The Japanese guy won. "Nip-pon, Nip-pon!" Canada is doing well enough, but if the men's hockey team does not do well, there will be questions asked for years.
Today there was another staged protest. This one put on by DERA and Pivot. I happened to walk by it twice today already. Now it is Russia VS Korea, these are some fast skaters, some big thighs. I really wanted to see short track but I didn't get any tickets in the lottery and didn't want to pay the piper after the fact, so it is TV for me. Jeremy Wotherspoon ended up finishing 7th. The old guard for Canada hasn't been doing well at the track in Richmond so far.
I have a few pictures and a few more links:
Korea won the race with Japan getting the two other medals, that is a big rivalry in East Asia. No idea why China doesn't do better at this event, China and Korea do very well at short track… And China was winning pairs figure skating… Now for photos:
I ended up making a lot of Olympic blog posts, they should all be tagged Vancouver 2010.
This entry was originaly posted on , it was last edited on and is filed under: Canada and tagged: DTES, Olympics, Speed Skating, Vancouver, Vancouver 2010.