May 4th, 2012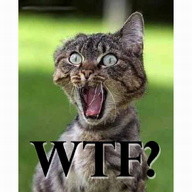 Fussbett Sanitario, who claims to be Wagner James Au, Twitter handle @slhamlet, and the most powerful Second Life journalist of 2007 and his buddies on Caltrops.com, an unremarkable online forum, decided it would be amusing to select a random blogger and ridicule him. It was deemed necessary to start an entire thread on Caltrops.com devoted to insulting this stranger and making light of his personal issues, mental health problems, and of course his favourite actress.
I tried to contact @slhamlet via Twitter several times prior to publishing this. I was definitely upset, never a good combination with social media. When I started to realize that Fussbett was most likely just claiming to be Wagner James Au while simultaneously posting nasty hurtful comments online, thus I edited this post.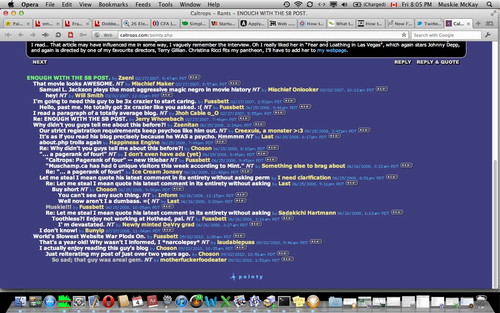 Now it is 2022 and I still can not recommend blogging or using social media discuss your mental health issues there seem to be numerous people on numerous forums that deemed it amusing to insult, belittle, and mock a person because of their mental illness and their blog for over seventeen years. You do not want to draw extra attention to your struggles with mental health.
This is not appropriate behaviour online, offline, or even in Second Life. It is doubly saddening that it is all too common in online gaming circles. I'd never even heard of Wagner James Au or Caltrops.com until people took it upon themselves to call me "a shiny new psycho" among other things and repeatedly link to my blog. I ignored this crap as best I could for over five years and I'm just tired of bullshit like this, who really is Fussbett Sanitario and why do he and folks at Caltrops.com think this acceptable behaviour?
This entry was originaly posted on , it was last edited on and is filed under: The Good, The Bad, & The Ugly and tagged: Caltrops.com, Depression, Fussbett Sanitario.