July 24th, 2018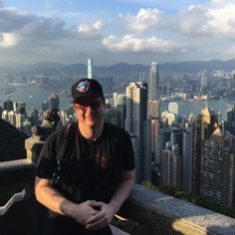 Several months ago I visited Hong Kong and Guangzhou again. I had planned to blog about it, but it was not a relaxing vacation. I attended a class on project management after which I wrote a certification exam. I've since written another bigger, harder, certification exam for which I await my results. I've had to report numerous disreputable people for the outright theft of my intellectual property, but I finally managed to upload some photos of my trip to Flickr and I had the skeleton of a blog post or at least a collection of links sitting in WordPress for months, so here is a very abridged account of my last trip. I'm long overdue for a proper vacation and of course a new job.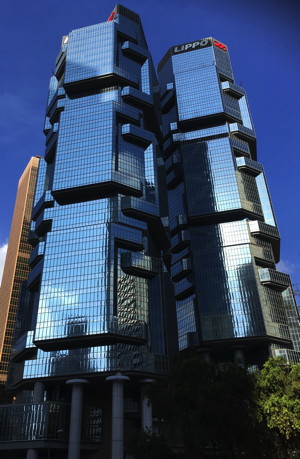 I also discovered while cutting and pasting links into WordPress that there is some system that turns some links into summaries of the posts, this is probably through the magic of structured metadata or some WordPress cross-mojonation. It is the first time I've seen it, as usually I write the text then add the links, but this time I just saved useful or potentially useful links that influenced where I went and what I ate in Hong Kong.
In Guangzhou I spent most of my time waiting for other people and basically went where they wanted and did what they wanted. I did manage to buy some gifts for my family and I stayed at a nicer hotel, but it was not a relaxing time. I bought and started a new book and tried not to study my CFA® flashcards much, but I remember going over them at least once or twice on trains or in hotels.
I traveled by subway and train between Hong Kong and Guangzhou it was not that simple, they actually fingerprinted me, but it is an option along with flying, taking a boat, and of course taking a bus.
I ate this ramen:
Ichiran Ramen – Long Queues At Both Causeway Bay and Tsim Sha Tsui
I visited the Kowloon Taproom and the COEDO Taproom. There are quite a few places to drink beer in Hong Kong. I also went up the Peak and took the Star Ferry light show cruise. I liked the Peak better, but both are pretty much "must do's" which I didn't do last time I went to Hong Kong because I was only there for a single night.
If you have any questions about China I lived there for over four years and I visited Guangzhou several times, but I'm really more familiar with Shanghai and Beijing.
This entry was originaly posted on , it was last edited on and is filed under: Asia and tagged: China, Guangzhou, Hong Kong, Photos, Travel.