November 15th, 2020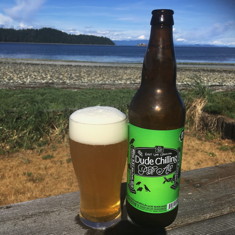 After living in Shanghai and doing my best to document the craft beer scene there in English, I ended up in Calgary during the Covid-19 pandemic. This led to a lot of social distancing and time spent on social media. It took a while but I finally uploaded the best beer photos I've taken over the last couple years.
If you are a beer photography enthusiast or a craft beer connoisseur I probably have a few more posts you might enjoy. I'm not sure I leverage my social media influence much but I've been using Untappd for ten years and taking photos of rare beers and posting them to Flickr for even longer.
Hopefully 2021 is better and a vaccine becomes available because the quality of my photography has gone down and I only have 3-4 angles I use in my apartment. I may order a light box to better photograph my miniatures, that is actually what I was supposed to be doing, painting.
I don't even get out my camera anymore, everything is taken with an old iPhone, an SE, because it is small but has a large capacity to hold music, which I used to listen to at the gym, but now gyms are out and drinking alone in your room is actually encouraged, especially if you are chatting online with teammates or at least posting something other than doom and gloom to Twitter.
For the record I recommend using the custom HTML and embedding it inside your WordPress blog post rather than use the actual Flickr block. I am not sold on the new WordPress but I guess we're stuck with it unless you install special plugins or remove code.
More photos of beer
Posting all these pictures was thirsty work. I'm trying not to drink today, but maybe I'll have to have one to celebrate the fact I've posted almost 700 photos of beer to Flickr. If you have a favourite beer, or brewery, or establishment or photography technique you can leave a comment below.
This entry was originaly posted on , it was last edited on and is filed under: The Good, The Bad, & The Ugly and tagged: Beer, Photography, Social Media.