October 1st, 2005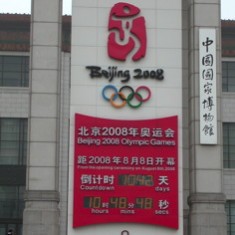 October 1st is National Day in China. It is the start of a week long holiday period. I went to Tiananmen square to see Chinese nationalism in full effect. If I was willing to stay out all night I could have saw the flag raising ceremony which is aparently the thing to do. I was unwilling to do this, but I did get out of bed before 7am and take the train down there. Even at 8:30 in the morning the square was packed.
I'm a little disappointed in my pictures. For one the sky was typical Beijing, grey from pollution. And I was unable to get enough elevation to show the sheer mass of humanity. In hindsight I should have climbed the steps of the national museum and taken a picture from there.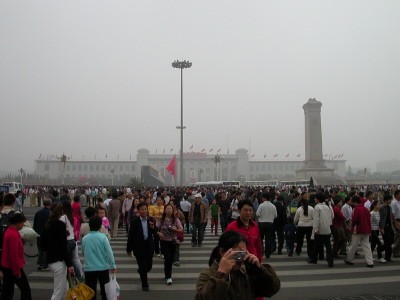 Update
People complained about the weather and the air when I was living in Beijing. I dubbed the sky "Beijing Grey" which you can see in this picture I took in Tiananman Square on National Day (October 1st) 2005, but based on these pictures I just saw on Twitter things are considerably worse now. Apparently bad air in China is good for the Vancouver real estate market, but I just want a job.
This entry was originaly posted on , it was last edited on and is filed under: Asia and tagged: Beijing, China, National Day, Tiananmen Square.