October 29th, 2005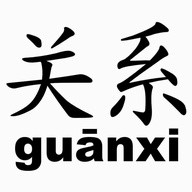 Muskblog field reporter Catherine Chan 陈希 has written in with the results of the Citigroup Hong Kong business case competition. The team of undergrads from Tsinghua that I helped out a little did not win, nor to their disappointment did they make the final.
The final teams were:
Catherine says that although SMU did a great job the winner was McGill, a Canadian School, who'd a thunk it eh?. Catherine also sent some photos that she took while touring around downtown Hong Kong. This will give Chris and Gary's readership a nostalgic feeling perhaps.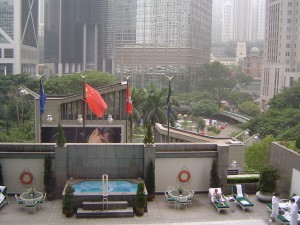 Roof-top swimming pool of the Ritz-Carelton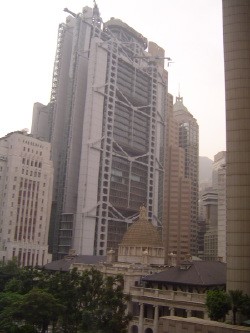 HSBC Tower Hong Kong
This entry was originaly posted on , it was last edited on and is filed under: Finance, Marketing and tagged: China, Hong Kong.