November 1st, 2005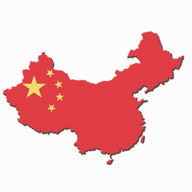 It was a while ago, but here is the low down on the Canadian Thanksgiving Gala Danna and I went to. It cost 398 RMB per ticket which was pricey but I told Danna the proceeds would go to charity. Which they did. She was even happier to learn that all the money would stay in China and help out the Special Olympics and Cancer Research respectively. Here is the official Canadian embassy write up.
In addition to the ticket costs and the cab ride to the St. Regis hotel, Danna and I both caved and bought raffel tickets at 100 RMB for three. I even gave my traditional complaint about not winning ever. Danna and I were among the first to arrive. I did a fare amount of networking even met some UBC MBA alumni. I also drank a few Molson Drys. The beer and wine were brought in from Canada and it was an open bar too.
Danna and I sat at seperate tables as she insisted I sit at the UVIC table. UVIC was the only university to get its own table. When I sat down there were not one, not two, not three, but four alumni of the UVIC MBA program. It was an all MBA table until another guy and his wife arrived. Our table wasn't full which actually worked to our advantage.
There were a number of VIPs who gave speaches including the guest of honor Dr. Annie Suk-Ching Wu who was the first person to start a joint venture in China. She was given an honory degree by UVIC hence the prominance of UVIC. The Maratimes were also represented in force as the gala also celebrated the first official translation of Anne of Green Gables into Mandarin. The translator and several family members of the author (L.M. Montgomery) were guests of honor. CCTV and at least half a dozen newspapers were there to cover all this. I'm probably going to end up in some photo somewhere or in the Torch.
There was a pianist from Moncton who played and lots of people from the University of New Brunswick who I got on swell with thanks to my NB cred courtesy of Pat Bailey. The Maratimes had two tables whereas Ontario couldn't even fill up one! This just confirms what I've always maintained. The best parts of Canada are the two coasts, everything else inbetween is just filler.
After speaches and dinners there were a variety of lucky draws. Two chairs at each table won I think. My chair wasn't lucky but one of the empty chairs which somehow also became my chair according to Peter did win. I got a free dinner for two at the St. Regis worth approximately 500 RMB. The other guy at my table got a CD of the Moncton pianist. Then the raffle draws start and I win… …a loonie. A limited edition Terry Fox loonie but a loonie none the less. I forget what they valued it at. But I had a good laugh and the girl even commented on how low my numbers were because I bought my tickets early. They kept drawing and I won again. I felt really sheapish as this time I won another dinner for two at a different restaurant in the St. Regis valued at 500 RMB.
I didn't want to win a third time. I didn't, the grand raffle prize went to Peter the guy who gave me my first winning ticket. It was an autographed Montreal Canadians jersey valued at 3000 RMB or something. It was signed by Shania Twain of all people. There were even more prizes as the main entry tickets were also numbered. We didn't even know this. Danna wanted to leave before they were drawn but we stayed as I wanted to see them present the two 10,000 RMB (minimum) checks to the charities and listen to the speaches. Luckily I didn't win the trip to Shanghai or the weekend for two at the St. Regis. The Special Olympics, special guest, a young female swimmer, won the weekend for two in a suite at St. Regis. I wonder who she'll take?
Danna originally insisted I take her when I won my first free dinner. But in the cab ride home she decided I could take whoever I wanted. Now if I only had someone to take…
This entry was originaly posted on , it was last edited on and is filed under: Asia and tagged: Beijing, China, Thanksgiving.