November 4th, 2005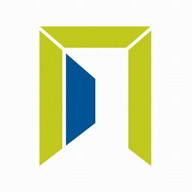 So today I went to the Deutsche Bank presentation at the Tsinghua School of Economics and Management. Russell a classmate from UCLA: Andersen was promoting it. He introduced us to the head of recruiting for Asia. Dave was introduced and he said he was from Pepperdine. The guy nods. I introduce myself and say I'm from Sauder.
The guy says "Where?"
I say "UBC".
He says "Where?"
I say "Vancouver".
He says "I know Vancouver".
I had just done my presentation yesterday to all the Tsinghua students thinking about going on exchange. It was well recieved. In fact the Wolfs liked it as did several other rival presenters. I even looked up Sauder's current rankings. I didn't put the exact numbers in the presentation but Sauder is ranked by or at least considered by:
The Financial Times
The Economist
Business Week
Forbes
I don't know if the guy doesn't read any of those rankings or if he doesn't read past the top 10. Most people I meet are very familiar with UBC such as Hyemi who's brother is going there. I guess Sauder needs to do even more marketing. Perhaps this recent article in Business Week will help. I learned about this from another blog and the magic of my Technorati Watchlist.
My blog should litter both the blogosphere and the world wide web with Sauder references. Though the powers that be, might not be so happy when they figure that out. Here is the newest Sauder propaganda page from CanadianMBA.com Although I couldn't recall their names, prior to rereading the page, I was well aware of their positions and firms and it is a bit surprising a banker in Asia wouldn't know of these people, but I thought it was bad form to be critical at that juncture, but online… Anyway here are two fairly prominant Sauder alumni:
Pedro Man
President of Starbucks Asia Pacific
Martin Glynn
President and CEO of HSBC Bank USA
Update January 21st 2013
Given how I was treated by the administration and how I continue to suffer now over seven years after graduation, I can not recommend the Sauder MBA program or the University of British Columbia.
This entry was originaly posted on , it was last edited on and is filed under: Asia and tagged: MBA, Sauder School of Business, UBC.