November 15th, 2005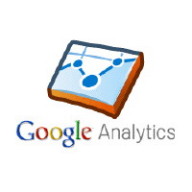 Although I wanted to work on my Xi'an Excursion post, it was not to be. First I fell asleep, then I wasted time and my website wasn't accessible from inside China, I couldn't check my email or update my blog, now I'm trying to find a job, but I came across a posting on one of the WordPress developer's blogs about Google Analytics. This is a free service now being offered by Google. It is basically a repackaging of Urchin, which I used while at Shell Canada and quite liked.
I'm in the process of updating all my templates and webpages to use the snippet of javascript it requires. You can never have enough web analytics, or can you? I will compare it to the data given to me by Mint and Webalizer which is what my webhost provides.
I've used Google Analytics to tracks visitors for years on this website, this is another career I seem to have missed out of though I did use my knowledge while I worked for CWT. If you have thoughts on web analytics you can leave them below.
This entry was originaly posted on , it was last edited on and is filed under: Information Technology and tagged: Google, Google Analytics, Mint, Urchin, Webalizer.