November 25th, 2005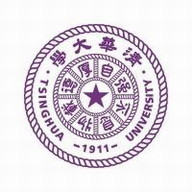 While sitting through dozens of mostly incredibly boring presentation in International Economics class today I made the following observations:
They are really lax in timing the presentations. Teammates go well past their allotted 2 minutes leaving no time for others to speak, without so much as an apology. They completely ignore the judges who signal they are running out of time. Pretty much all the groups went past 10 minutes, I taught the professor the clap technique, originally she was going to use it next semester but as people continued to ignore the waving of signs to stop, she started using it. Some members of the class besides me caught on. I think I started a new tradition at Tsinghua.
Some groups were not even ready to present at their time slot and were skipped over.
Half of some teams didn't even show up, including all the exchange students, I don't know what the individual excuses were but this was the final presentation for the class and worth a fare portion of your grade.
Surely some of this must have a negative effect on your grade. Not that I've ever gotten a single grade while being a student here for months. Presentation skills in general are really lacking at Tsinghua even allowing for the second language issues. There are way too many slides, with too much text, and numerous other glaring mistakes. People read the slides off verbatim or present looking down or facing towards the screen, back to the audience.
I pointed this all out to the undergrads when I helped them to prepare for their case competition.
In general the workload is less if you take the minimum number of classes and deadlines are much less rigorously enforced and expectations seem to be lower. Supposedly undergrad courses and the MBA program not in English are harder.
This may be my last blog posting for a while. But I still have a lot to say as I just emailed Darlene. So keep checking back here or better still, subscribe to the RSS feed it'll update if I post something.
This entry was originaly posted on , it was last edited on and is filed under: Asia and tagged: MBA, Microsoft PowerPoint, Sauder School of Business, Tsinghua.