November 30th, 2005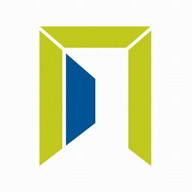 Hopefully the email quoted below clears up this unexpected mess. Though there is still the possibility I may be too late and the grades may have been submitted…
It's all OK I hope. I went home. I was lucky enough to be able to make one last back up of my hard drive. Either that or I was smart enough to make one last backup of my hard drive when given the opportunity.

I transferred the two files in questions to my new USB key fob and now I'm at another internet cafe using Korean windows (check out your Korean name!) and if all goes well, I will mail you the files in question and disaster will be adverted.

Muskie
This latest problematic chapter of my MBA career, which includes the tragic death of my Macintosh PowerBook Evangeline, hopefully ends with no harm done. The same can not be said about other things that have happened to me while an MBA student.
If I had been at Sauder and missed a deadline, regardless of whether there was some sort of email foul up, or even if my computer literally stopped working, things might be different. The Sauder School of Business is not exactly known for its' compassion.
This entry was originaly posted on , it was last edited on and is filed under: The Good, The Bad, & The Ugly and tagged: Hard Drive, Mac, MBA, PowerBook, Sauder School of Business, Tsinghua.