February 16th, 2006
One blog posting apparently.
After dinner with Hyemi and her two friends visiting from Korea we went by cab to see some Chinese lanterns. It wasn't that great but it was better then sitting home alone by a nautical mile. One of the Korean girls dropped her camera and after that it didn't function.
After seeing the lanterns we went back to Wu Dao Kou and sat around Cava. I showed them some pictures I had taken while in China, the best of which have been uploaded to Flickr. It was a quiet, but a good evening.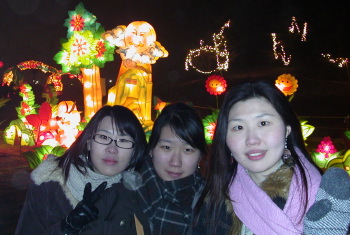 This entry was originaly posted on , it was last edited on and is filed under: Asia and tagged: Beijing, China, Chinese, Korean.