May 21st, 2006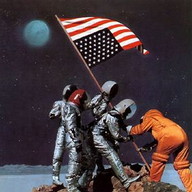 My mom got two free tickets to Blues Odyssey 2006 so I said I would go not knowing who was even playing, my mom ended up not going, I went alone, as usual. Apparently this is the seventh annual Blues Odyssey and it is put on by the Hornby Island Blues Society as part of their annual teaching camp. As good as the concert was, I think I have to learn more about the camp.
I've looked across the water at Hornby Island for years, I swear I've never taken the ferry there, but I have been there. I've been there in a boat even in a dingy but never by ferry.
Musicians
The concert is put on by the teachers who this year were:
Diana Braithwaite
Ron Casat
Rita Chiarelli
David Essig
Rick Fines
Amos Garrett
David Gogo
Dave Harris
Bill Johnson
Donald Ray Johnson
Kenny Wayne
Ken Whiteley
Keith Bennett
Bocephus King
Suzie Vinnick
Not all the people who taught played at the Odyssey but they probably played at some of the gigs that took place on the island in the past week. The ones who played at the Sid Williams Theatre I bolded.
Rick Fines
With so many performers each person got to perform two songs. Actually the drummer played on almost every song of the night so it is hard to pick where to start. I guess I'll start with the guy who's CD I bought; Rick Fines. He played a very small guitar and I talked with him about it during the intermission. The only person I could think of who played a guitar like that was Roy Rogers. These guitars are referred to as 'parlour' guitars. His was custom made for him by Cranium Devine guitars which have the Neil Young omage URL of www.hanktohendrix.on.ca. I was wearing an old Neil Young tour t-shirt which no one commented on. My Fat Possum Records t-shirt is no longer in my possession.
Although there were a lot of guitarists on stage in the various sets, there were also some multi-instrumentalists. As someone who has enough problems trying to play the guitar I'm always impressed by people who can effortless switch instruments.
Dave Harris
Dave Harris dwells in Victoria so it is amazing we haven't crossed paths much before. It is possible I have seen him busking in Victoria or something and didn't learn his name and certainly didn't write about him on my website.
Ken Whitely
The second set had another amazing multi-instrumentalist. He played some acoustic guitar, but he also played mandolin. If you can wail on mandolin then you can really wail. He also played piano (keyboard) and as if that wasn't enough was a funky bassist ta boot. His name, Ken Whiteley, check him out if you get a chance. I'll have to scan some album liner notes to see if I have anything he has played on as he has played with and produced a number of people.
Donald Ray Johnson
The Blues has a long tradition of blind musicians. There have been notable blind guitarists, piano players, and mouth harp virtuosos, but I'd never heard of a blind drummer. Being a visually impaired drummer has it's challenges, especially when you drop your drumstick in the middle of a song. In addition to being the drummer for the entire evening, Donald Ray Johnson also sang and easily was the sharpest dressed cat on stage. His rendition of Stagger Lee was particularly well received.
David Gogo
Although some of the artists were flown in there were some island boys on the bill. David Gogo was the only person who I had seen before and even owned one of his CDs. He is probably the second most famous musician to come from Nanaimo. Also from Nanaimo, neigh Victoria was Bill Johnson.
Kenny "Blues Boss" Wayne
I tried to see Kenny "Blues Boss" Wayne one year during the Vancouver Jazz Festival. He was playing the Landmark Hotel's revolving restaurant/lounge so me and someone went there, road all the way up in the elevator only to be told, I didn't meet their dress code. I was wearing shorts. It was the summer, it was hot. I and a half dozen other people also wearing shorts road the elevator back down. I wonder how many people got turned away that day.
Now I know it is easier to transport and gig with but I'm a purist so I wished they had a real piano instead of a fancy Roland keyboard. Kenny seems to have mastered some of its trickery as he had it playing violin and drums too.
Amos Garrett
The last person I have to mention is Amos Garrett. If you fancy yourself knowledgeable about music specifically guitar players then you should know who Amos Garret is.
Finger Style Guitar
The one last thing the guitar player in me noticed was the number of people using finger picks. No one had the full set like Bonnie Raitt or Gordie Johnson but many of the guitarists had a finger pick on their thumb. I don't know if anyone used a guitar pick at all. I've just been using my fingers ever since I saw R.L. Burnside, Bruce Cockburn, and J.J. Cale play with no pick.
The last thing I have to mention is this twelve year old kid from Duncan (my old home town) who got up and played one song between sets. It was a cover of a Jimi Hendrix song, "99 and one half days". David Gogo's job was to play rhythm guitar.
I don't get to go to many concerts anymore but maybe my life will eventually get better. I still have not bought an electric guitar and basically gave up playing to focus on passing all three CFA® exams. But if you want to leave a comment go ahead.
This entry was originaly posted on , it was last edited on and is filed under: The Arts and tagged: Concert, Guitar, Hornby Island Blues Society, Music, The Blues.