June 12th, 2006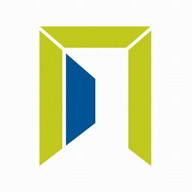 I won't be posting anything, if my willpower holds out, until I have something new and important to say. All my postings become drenched in bitterness over my MBA program. Perhaps I'm not the only one less than thrilled with how the Sauder School of Business MBA program went, nor am I the only person who skipped the graduation ceremony.
Of course some people did attend, people who can sleep at night, people who don't mind putting on a happy face and pretending nothing is wrong. What do these people think will happen when I finally do put in an appearance at all these events I'm invited to and entitled to attend?
They never did think.
Here is a snippet from the most recent and last email (for a while) I sent to one of my MBA classmates:
It is like an open sore that will never heal on my soul. And everyone keeps picking at it whether they intend to or not.
And just for hypocracies sake, here is an email I received on February 28th, 2005 from another of my former classmates:
Hey,

Thanks for the hook ups and stuff. I don't know which resume to send. I have 2 – 1 for video games-related jobs and the other for music/arts-related jobs. Which do you think is better?

Also, do we need a cover letter? I saw in Gabi's email that he just said "send both resumes to…". I don't think we should send them together, as we are 2 separate MBA students looking for an internship position. Did he give us his email address or his brother's?

Thanks again!
-Marlene
Update March 2015
Having battled depression for over ten years, I can not recommend blogging about your personal problems. Some people will never believe you and they just do not care how much their words and actions hurt you. I doubly do not recommend blogging about your personal problems while looking for work. Depression has left many gaps in my resume and I've never recovered from doing my MBA at the Sauder School of Business.
This entry was originaly posted on , it was last edited on and is filed under: The Good, The Bad, & The Ugly and tagged: Depression, Marlene Lau, Sauder School of Business.