July 20th, 2006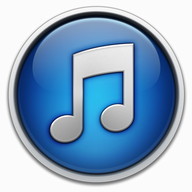 A little application called iTunes Signature Maker, that I learned of through ArsTechnica's Mac blog impressed me. I tried it out on my fairly large and eclectic library. The guy who made the program lets you host your signature, he might regret that decision, assuming it starts working… I tried more than once to get a better sound and mix. I haven't rated or ripped all the songs in my collection.
Of course this wasn't new and important enough for me to break my silence so who knows if I'll ever publish this. I just wanted to keep track of the links…
I converted my iTunes signature to mp3 and put it online here in case anyone wants to hear it.
This entry was originaly posted on , it was last edited on and is filed under: Information Technology and tagged: Apple, ArsTechnica, iTunes.