November 1st, 2006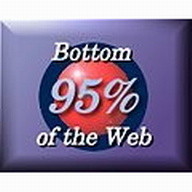 Actually, it is a meta search engine. That means it doesn't actually crawl the web and index the webpages it finds, instead it uses information from other search engines then massages them and/or provides a different interface and different ways of looking at the data.
The website is called Compete.com it uses data provided by Yahoo.com and it has since been shut down. Of course the first keyword I put into it is Nurgle. I think my domain came second, but I also learned two things. One my domain isn't trusted. Two I have the 721,189th most popular domain on the entire internet.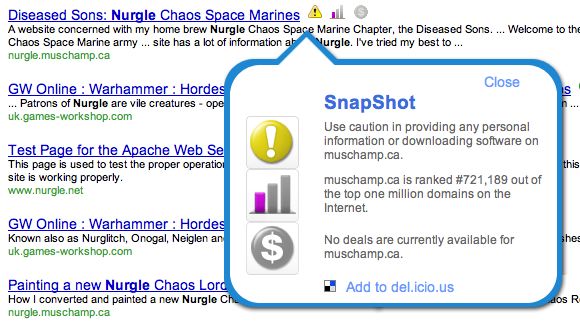 I couldn't get really upset about either of these things. First of all I don't sell anything and though I have the occasional dubious link or questionable posting I'm not involved in any online scams and my site is safe for kids, at least I think so. And as for only being the 721, 189th most popular domain on the internet, I think I'm doing pretty well.
At first glance I can't really recommend Compete.com. There are other better meta search engines out there, my favourites are Kartoo.com and Clusty.com. I've written a lot about search engines and search engine optimization including another new piece that mostly deals with how my website performs in the various search engines, which I've yet to mention on my blog. If you have any thoughts on alternative search engines or search engine optimization you can leave them below.
This entry was originaly posted on , it was last edited on and is filed under: Information Technology and tagged: Clusty, Google, Kartoo, Search Engines.