January 29th, 2007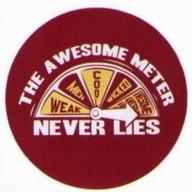 While digging deep in the Harmony Central forums I found a thread about a dream band lineup. After catching up on the entire thread I had to take a stab at it. I put a lot of time and thought into my list, so much so I decided to re-post it here.
Had to register and take a stab at it. There is way too much new not necessarily nu metal in other people's lists. I'm not going to be very metal at all. Some choices were easy, guitar was toughest, bass and vocals easiest.

vocals: Tom Wilson (Junkhouse, solo, Blackie and the Rodeo Kings)

Tom maintains the best front man ever was the lead singer of Teenage Head. Honourable mention to Hank Von Helvete (Turbonegro) and Rob Tyner (MC5).

bass: George Porter Jr. (The Meters)

There are a lot of good funk bassists: Bootsy Collins, Larry Graham, etc. I'd be tempted to go with John Entwistle of the Who if I couldn't get a funkateer.

drums: Phil "Philthy Animal" Taylor (Motorhead)

Again someone from the funk or jazz camp is tempting, but I saw some VH1 thing on the "Ace of Spades" album and he can really play fast and loud.

keys: Garth Hudson (The Band)

I love organ. Bernie Worrell is a great choice, Art Neville to double up on the Meters or Jimmy Smith, Billy Preston, even Keith Emerson for Moog weirdness, Herbie Hancock would also bring versatility and experimentation.

Now the guitar players. I could just go with the two guys from the MC5 ;) Jimi Hendrix and Neil Young are pretty tough to pass on, must think.

guitar one: Robert Randolph (Robert Randolph and the Family Band, The Word)

No one said it couldn't be a steel guitar player. I first saw him for only a few minutes on a Japanese music video show. "Live at the Wetlands" is amazing.

I'm tempted to take another slide player such as Colin Linden, Roy Rogers, or Johnny Winters. J.J. Cale, Jeff Healy, and Bruce Cockburn were also given consideration. I don't want anyone too flashy, I want someone with sensitivity, tact, finesse. I already got a ridiculous rhythm section and organist/multi instrumentalist.

Colin Linden would be a great choice but if for no other reason than songwriting and for that laid back vibe I'll go with J.J. Cale. I also didn't want two people from the same band.

guitar two: J.J. Cale (J.J. Cale)

Recapping my band, Phil "Philthy Animal" Taylor didn't fit so I'll replace him with Don Kerr (Rheostatics, Ron Sexsmith) on drums. I've seen him play more than any other drummer he's versatile and would bring a thoughtfulness to the drum parts. He can rock out, check out "Horses" of the album "Double Live" by The Rheostatics.

Vocals: Tom Wilson
Bass: George Porter Jr.
Drums: Don Kerr
Keys: Garth Hudson
Steel Guitar: Robert Randolph
Other Guitar: J.J. Cale
This band would kick ass, they could play blues, country, rock, funk, soul, R&B, anything. I've seen half of this band play live and the rest I have listened to and seen live on film/DVD.
With J.J. Cale's sensitivity and Robert's explosiveness, the groovy bottom of George Porter Jr. backing up the most impressive male singer I've ever seen live plus keyboard fills, stabs, intros, outros, solos from Garth Hudson and Don Kerr's ability to keep it all together. What can I say, it is self indulgent, but this band would blow a lot of people off the stage.
This entry was originaly posted on , it was last edited on and is filed under: The Arts and tagged: Guitar, Music.