February 25th, 2007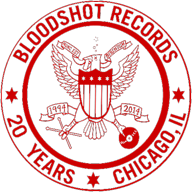 Kirk was the guitarist for Split Lip Rayfield. He'd been battling cancer for many months. When given less than six months to live, he went out on tour. He wanted to go out playing music.
I first learned of his death through his record lable, Bloodshot. But after finding mention of his death elsewhere in the blogosphere and finding a YouTube clip I decided to write another blog posting.
I never got to see Split Lip Rayfield who the Georgia Straight described as speed metal bluegrass. They came to Vancouver while I lived there but Owen's then or possibly even ex-girlfriend Tracy didn't want to walk down to the Railway Club to see them play. We ended up drinking at the Fox and Firkin after seeing Brecht in the Park which Thor's roommate of the time was involved with. She actually was also a server at the Railway Club and now I hear she finally married that guy from NOFX or No Means No, I always get those bands confused in my head.
Here is a clip of the band playing one of their songs. My favourite song of their's is "Kiss of Death".
This entry was originaly posted on , it was last edited on and is filed under: The Arts and tagged: Bloodshot Records, Music, Split Lip Rayfield, Video Clip.