April 24th, 2007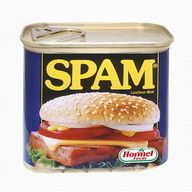 The other day our email stopped working. By our, I mean my mom, sister, and I all noticed we were not getting any emails. Sometimes this happens you give it a few hours and things sort themselves out.
After 24 hours things were still not working so I filled a support request with my webhost. Turns out we had used up all our hard drive space. Was it all pictures of women's calves, exotic locales, or miniatures? No over half of my server hard drive space was taken up by email.
We all use POP and download thus removing our email from the server promptly. In a pinch my sister and I use webmail which uses IMAP and takes about 30-40 megs of space somehow. There were some backups I may have made years ago and kept online which I could remove, but the numbers still didn't add up.
A default account was created when I signed up, an email account I'd never checked, never used, never intended to use, never told anyone about, definitely didn't post it where harvesters could get to it, yet it had something like 120 megs of email undownloaded. I started downloading it last night, I still don't think it is is finished.
It was at 54,000 spam messages when I got up this morning. 54,000 spam sent to an email no one even uses, had ever used. How did they find this address out?
Random brute force guessing? Some sort of server cracking?
I got more important things to do than download and sort through 54,000 spam that is up to a year old or more.
I used to report all the Spam I got to SpamCop but that is too much work, I also wrote a bunch of custom anti-spam filters but gave that up too. Spam filters work better now, at least the one I use, most of it gets correctly filed and labeled correctly, but I still have to download it. I think at least 90% of the email I recieve is spam.
Spam is but one of the difficulties you will encounter if you maintain a blog for any period of time. If you have advice on fighting spam you can leave it below.
This entry was originaly posted on , it was last edited on and is filed under: Information Technology and tagged: Email, Spam, SpamCop, SpamSieve.