July 22nd, 2007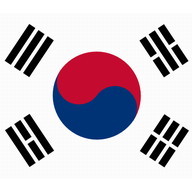 Summarizing the Asia Pacific Trade Council's Korea Market Advisory Group's official report was a task I set for myself. Korea is BC's fourth largest export market, just slightly behind China. Total exports to Korea from BC surprassed the one billion dollar mark in 2005. The entire report is available as a download online in PDF format. Anyone who is interested in Canada's relations and trade with Asia owes themself to read it, or at least the Executive Summary.
Key Korea Facts
Korea is only three times the size of Vancouver Island, yet is the 11th largest economy in the world with GDP of almost one trillion Canadian dollars and a population of 48 million. Korea has been a major investor in China with 11,061 new plants and factories established since 2004.
Summary of Recommendations
Increase the number of visits to South Korea by senior British Columbian Government Officials.
Establish a desk within the Ministry of Economic Development specifically to deal with Korea, maybe they'll hire me.
Establish a BC trade and investment office in Seoul.
Expand BC's relationship with Gyeonggi Province Korea to one of full sister province.
Build on the current work being done in sectors such as: tourism, education, forest products, and advanced technologies.
Make BC a more favourable business and investment destination.
Sell BC's strength in research and development particularly in: alternative energy, biotechnology, information and communication technology, and digital arts and media.
Conclude the Canada-Korea Open Skies Agreement.
Conclude the Canada-Korea Free Trade Agreement.
Work with federal government to remove impediments to immigration and work permits for skilled Korean workers.
Federal and provincial government co-ordination to make it easier for Korean investors to do business in BC.
Miscellaneous Notes
When examining the business climate in Korea, it is important to consider the large conglomerates or chaebol. One important feature of chaebol is that there is heavy involvement of the founding family in each respective chaebol grouping. Even if the company is publicly traded either by retaining a majority of the shares or using a two teir share system or dominating the board or all three, unlike Ford and Disney the founding families still get the last say in Korea.
BC's Merchandise Trade with South Korea (2006)
Exports
Imports

| Rank | Merchandise Classification | ($m) | % |
| --- | --- | --- | --- |
| 1 | Mineral Fuels, Oils and Waxes | 477.4 | 35 |
| 2 | Ores, Slag and Ash | 247.6 | 18 |
| 3 | Aluminium and related articles | 191.1 | 14 |
| 4 | Wood pulp and other pulp | 173.6 | 13 |
| 5 | Wood and wood articles | 90.7 | 7 |

| Rank | Merchandise Classification | ($m) | % |
| --- | --- | --- | --- |
| 1 | Motor vhicles, cycles, etc. | 721.3 | 44 |
| 2 | Boilers, Machinery, etc. | 221.7 | 13 |
| 3 | Iron and Steel | 219.7 | 13 |
| 4 | Electrical or Electronic Machinery | 201.8 | 12 |
| 5 | Articles of Iron and Steel | 79.8 | 5 |
Difficulties facing both KOTRA Vancouver and the BC Ministry of Economic Development is the fact that:


for Canada, South Korea is not a priority for direct investment, as the share of Canadian outward FDI to South Korea has in recent years consistently been 0.2%-0.3% of Canada's total outward FDI.

furthermore:

Investment from BC-based companies to South Korea is minimal, and there have not been any recent significant South Korean investment in BC.

There has been no visit to Korea by Canada's head of state since 1997. That is ten years, when the head of Canadian Government has not been able to find a couple consecutive days to visit our fourth largest trading partner and the eleventh largest economy in the world, that's pathetic. Obviously the US is our most important trading partner and political ally but ten years, I've visited Korea in the last ten years, maintaining personal relationships, keeping your word, and having a solid reputation is important whether your the head of a G7 nation or an MBA student.
There are currently no sister city agreements between communities in BC and South Korea.
It has been my personal observation having dealt with a lot of international students both studying English but also other subjects, that Koreans are smart and hardworking for the most part. Apparently international standardized testing backs this up. In 2003 the Program for International Student Assessment (PISA) conducted their last evaluation of 15-year-old children in all 30 OECD member countries plus 11 non-member countries. Korean students came in first in problem-solving, second in literacy, third in mathematics and fourth in science. Korea finished second overall to Finland.
BC has been a major destination for Korean students studying overseas, but the KMAG says this will be threatened with the anticipated removal of visa restrictions for Koreans temporarily entering the US.
My current employer was first mentioned on page 43…
Korea is heavily reliant (over 90%) on imported wood. Korea is even more reliant on imported Oil and Gas which is great news for Alberta.
Gyeonggi Province has enacted laws to support the area bordering North Korea in preparation for actual unification. The big current project is restoration of a North-South railway linkage with the intention of connecting to the Trans-Siberian and Trans-China railroad. One thing I've often given some thought to was taking the longest train ride in the world, Moscow to Beijing, I had some Polish classmates who did it. It is a long, long train ride. I've done the Trans-Balkan Express alone and several 12 plus hour train rides inside China, but I don't know if I can do seven days on a train.
I went on to live and work in Asia for a number of years and I ended up writing a lot of blog posts about China in particular.
This entry was originaly posted on , it was last edited on and is filed under: Asia and tagged: Economics, Korea, Trade.