May 20th, 2008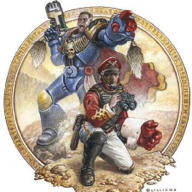 While I should have been studying for my CFA® exam I've painted up a couple Chaos Space Marines for tutorials I did as part of a community effort over at the Bolter and Chainsword. I thought I'd throw up a token blog posting to remind the Bell of Lost Souls crew I exist or something.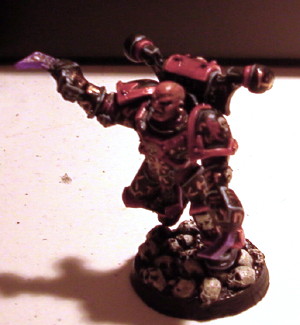 My camera's viewfinder seems to have died completely so as I just about had the model finished I had to take photos guessing if the model was in focus… I even experimented turning the flash on to see if that helped. Looks like in a couple months I'll be buying a new digital camera.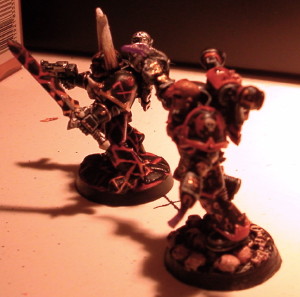 This model is from the Brotherhood of Darkness CSM chapter, you aren't likely to see a lot of them, but I did up a tutorial to help out the internet wannabe painting superstars. I also did a Hakanor's Reavers tutorial. These aren't Golden Deamon quality paint jobs so I won't be posting on the Electric Ocean, but they are a very high standard for rank and file squad members even for Chosen.
You can see some inprogress photos at this thread over at the B&C including all three of these maybe…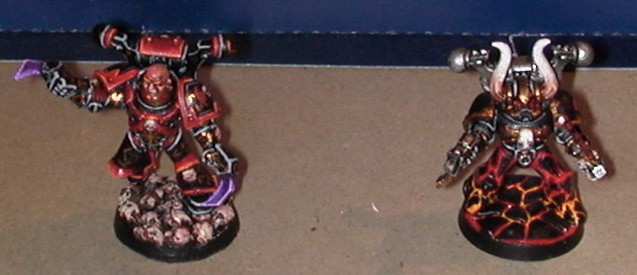 This entry was originaly posted on , it was last edited on and is filed under: Gaming and tagged: 40K, Chaos Space Marines, Miniature Painting.