July 17th, 2008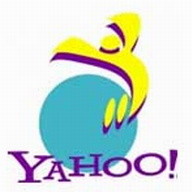 Yahoo Inc. has been in the news lately with Microsoft's attempt to buy them and their possibly anti-competitive deal with Google, the changes to their board trying to be forced upon them, even the sheer number of executives abandoning ship.
This is what happens when you take on Google and Microsoft and come third.
Lots of people have written a lot of things including:
Yahoo was eventually acquired but not by Microsoft. Yahoo did alright with their investment in Alibaba perhaps less well with their purchase of Tumblr. Flickr another Yahoo acquisition was sold and runs as a stand alone service again which I still use. No 2020 presidential candidates are talking about breaking up the Yahoo monopoly that is for sure. If you have thoughts on Yahoo or Microsoft after all these years you can leave them below. I just want my blog to be an asset not an albatross.
This entry was originaly posted on , it was last edited on and is filed under: Finance and tagged: Google, Microsoft, World Wide Web, Yahoo.