September 28th, 2008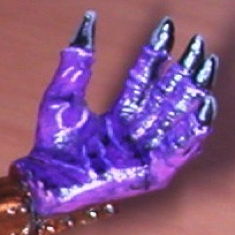 So I've spent a lot of time painting, time I should have spent studying, but at least I feel OK once I can get out of bed. I've finished the catapult and it is at Darren's for his contest.
In addition to blogging about this I've also posted in-progress pics over at the Waaagh which may get me disqualified from their little painting contest, but it doesn't explicitly say what I did was illegal, I was just using it for motivation and maybe to teach a trick or two to the next generation.
For a while there was no comments but as the Nob came closer to being finished people started to chime in. I even asked one of the mods at B&C if I was breaking the rules and he re-read them and agreed I seemed not to be. Maybe it is implied or on page three of the thread or something it is clarified, but I didn't intend to break the rules.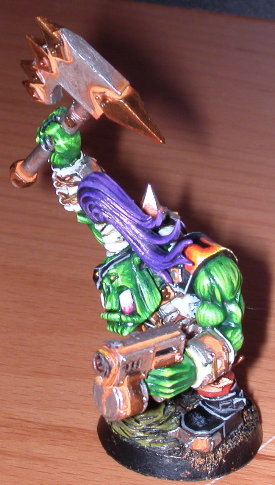 This isn't my best work, I was definitely time constrained, but it is pretty good. You can't please everyone, Carney at Darren's store didn't seem too impressed. I've seen his painting and I don't know what high horse he sits upon.
Last time I checked I was the defending champion in one of their little painting categories, this despite Kelly Kim showing up and bringing his greatest hits. I'm not a mercenary painter and all my stuff is usually intended for the gaming board, some models have been touched up and glued back together. We'll see if I take home a prize this year. I entered odd stuff as usual, but it is all new and never seen in Darren's store before for the most part. Certainly hasn't been in a painting contest.
I didn't win the online painting contest but I did win two years in a row at Strategies but now many years have passed and I've done almost no painting. I did start a miniature painting blog at some point. And in 2022 I hope to paint and game more.
Blogging is hard, maybe it isn't so hard for a month or so, or even a year or so, but I put up my first website in 1995 and some of that content I'm still maintaining! There has not been much ROI. Nowadays everyone wants to go viral, get that Instafame, become a social media influencer. They also monetize their missives using TikTok and YouTube…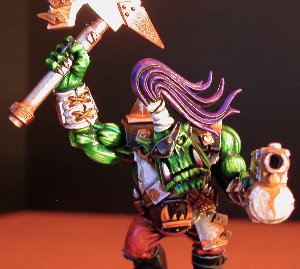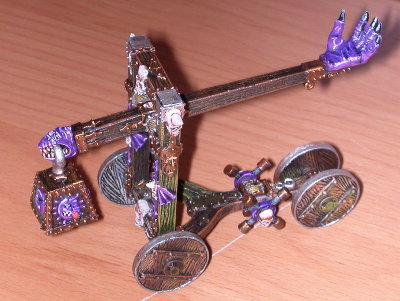 There are still no ads that earn me money on this website and on WordPress dot com the money goes to Automattic. Yet as the year is coming to an end, I'm revising old blog posts as in 2022 I not only plan to paint and game more, I plan to update social media and try to regain some of the influence I've lost over the years. So if you have thoughts on blogging or painting you can leave them below.
This entry was originaly posted on , it was last edited on and is filed under: Gaming and tagged: Miniature Painting, Orks, Warhammer.