October 5th, 2008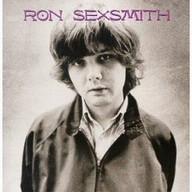 Just got back from seeing Ron for the fourth time. I had to go ALONE. I decided to turn the internet on. Of course people are online after midnight, several women I know, of course they ask me a question on margins…
Ron was great as usual. The Chan Centre is an amazing venue. I was a couple minutes late so missed most of the very first act. Ron was perhaps even funnier than usual. And in the encore he took a request from the audience. I should have asked for my favourite Ron Sexsmith song. I put it on iTunes when I got back and pushed the Genius button. Some odd selections, I think Zepplin is playing right now.
I'm going to two more shows this month. But then that's it, I need to spend less money and study a hell of a lot more. It is sad people ask me for help on CFA questions given how little I've studied in the last few months.
I'll have to update my concerts page, but I'm a little tired. I've already posted Ron Sexsmith YouTube clips before. But it is taken down so I'll get a new one:
This entry was originaly posted on , it was last edited on and is filed under: The Arts and tagged: Concert, Music, Ron Sexsmith, UBC, Vancouver.