February 4th, 2010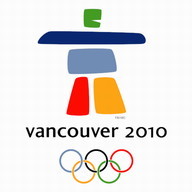 I'm at Smart Mouth again with my promised update. I promised some people I'd take photos and I've taken a few with my iPhone, but there are many better photographers, with better cameras, and more time taking pictures in Vancouver. A lot of those photos end up on Flickr.
I posted some photos to Flickr this morning and I posted some old professional photos to BOB's Flickr account too. I'll try to keep doing that and I'll put a few inline in this post.
Today's celebrity isn't as famous as Johnny Depp, but on Abott Street I saw Chin from Base is Base, his solo carer, and perhaps most famously recently his production work. He is a Vancouverite, though I understand he spends a fair amount of time in LA. I've seen him play solo on acoustic guitar, he is quite talented, even if his music isn't necessarily my bag baby. ;-)
Note all of these photos weren't taken today, but the first one was from the number 8 bus.
This entry was originaly posted on , it was last edited on and is filed under: Canada and tagged: Chinatown, Flickr, Olympics, Photos, Vancouver 2010.