February 17th, 2010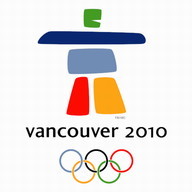 The day we've all been waiting for, no not the first game by the Canadian Men's Hockey Team, not the first gold medal on home soil, no not the Alexisonfire concert, but Welfare Wednesday in the Downtown Eastside during the Olympics. I went for a stroll and didn't notice anything really different. Maybe the media has gotten tired of the DTES, Lidnsey Vonn won a medal today so her face may replace the protests and the bitching, but then again…
I'm watching the Olympics on TV at home as I type, there is a lot happening today, but I've also acquired a bunch of links and I took a few more pictures, details below.
The British Press has decided this is the worst games ever, at least until London 2012 when they'll have to bitch at themselves. I'm sure some Canadians are chomping at the bit to point out the failings of London 2012 already. We've been given a gold medal in reality apparently. VANOC officials are not amused, but the fact that they've had to comment on the growing criticism shows how loud it has grown. Some Canadians have already started to fire back. I'm sure someone will write a response to the Times seven causes for alarm.
More and more celebrities and VIPs are arriving in Vancouver. They don't seem to be having the same experience as the British Press. Guy Kawasaki has posted twice detailing his trip to Vancouver so far. Apparently Canada, Canadians, the weather, the border guards, the lineups, the traffic, have all been acceptable if not downright decent.
Here are some photos from Vancouver's inner-city I took today:

There are a lot more pictures of the DTES on Flickr, BOB has a pretty good collection now.
This entry was originaly posted on , it was last edited on and is filed under: Canada and tagged: DTES, Guy Kawasaki, Olympics, Vancouver, Vancouver 2010.