April 9th, 2010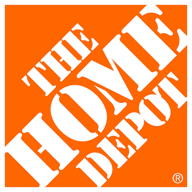 It didn't go well, the guy at Home Depot who cut my foam, got progressively worse, and to compound things, my foam cutter can't cut 12 inches, I need one of the hot knife style ones I guess. So despite buying squares and using perfect 12*12 backing boards, my first two terrain tiles have some poor cuts.
I made the inside trench four inches wide instead of three because, it makes them more playable. I plan to put wood lining in all the trenches so that will make them slightly smaller, plus detail bits and firing positions will make them smaller. I wanted them big enough so terminator/nob bases would fit, at least mostly, but dreads, I don't want dreads fitting into my trenches.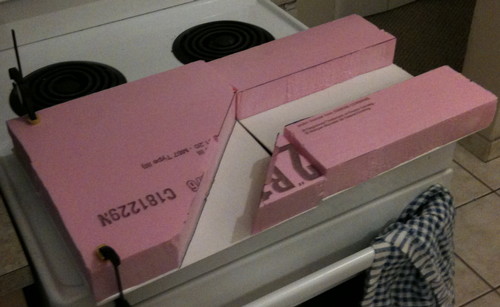 I also cleaned and sanded a bunch of resin. Got to use my Dremel some, but also exacto knife and sand paper. All and all not a very productive day, but I'm started. Tomorrow I will be painting things black, then adding details, then painting things black again. I'm going to make a couple tiles at a time. I need to make 24 in total to have the table done by Astronomi-con Vancouver.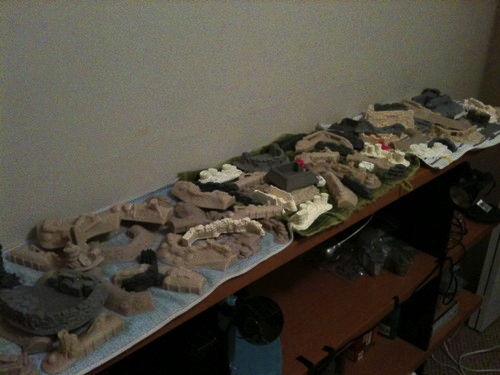 This entry was originaly posted on , it was last edited on and is filed under: Gaming and tagged: 40K, Astronomi-con.