June 15th, 2010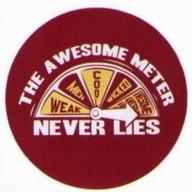 So the Rolling Stone has published an updated list of their and several other 'experts' picks for the top songs of all time. They did this in 2004 and I have that old issue at my mom's house. So I plan to compare it to the list that was released this month. I have some objections to the list.
First of all it isn't the greatest songs of all time. It is the greatest pop music of all time, not even just rock. It includes soul, R&B, country, blues, even folk. But no classical or show tunes or even much jazz or world music. Secondly it was destined to be dominated by British and American musicians, foreign language songs probably didn't get a lot of votes. Third it is probably heavily weight towards the 60s and early 70s when the Rolling Stone and rock critics had their hayday.
Given all that is it a bad list? Not necessarily but it has flaws and serious omissions. After the 40s which has little recorded music, the 90s have the least songs. I think they added too many songs from the '00s that haven't proven they can stand the test of time. I also think they have too many 50's doo wop and girl group type stuff. Phil Spector is heavily represented. Other big winners are the Beatles, the Stones, Bob Dylan, Jimi Hendrix. One of my objections is they seem to weight the performer more than the songwriter in most cases. Sometimes a cover is chosen, sometimes the original, they chose the same song twice.
I was glad to see some old country songs represented and there are even more old blues tracks. A song didn't have to make number one or even chart to make the list, but it probably helped. I really don't think it was a quality ranking, more of a popularity, or possibly in some cases influence. I don't think in another ten years the girl group and doo wop stuff will be as represented. Some old blues songs may fall to the wayside, but with the Black Stripes / White Keys and others, the blues has some younger fans, even if they don't realize it at first.
Where to start? The last page is among the most interesting. I checked what the top song was before I bought the magazine, but I started reading at the back. The very last page has some statistics which are revealing. They have sections with producers which seem to be given more press than songwriters in this list. There are several production or song writing teams, it is good to see Holland-Dozier-Holland getting their due or Leiber and Stoller, even Boudleaux Bryant and his wife have a couple credits. However a lot of great songwriters are missing completely or gravely under represented, due to lacking popularity or radio play most likely.
The next two pages are an index of performers and showing that the actual songwriter are pushed to the fine print. One of the most interesting parts of the whole magazine is individual artists giving their personal top ten or discussing what makes a great song or how their creative songwriting process works. Back to the list of performers, these names do not appear:
Leonard Cohen
Lucinda Williams
Steve Earle
Townes Van Zandt
Gordon Lightfoot
Ron Sexsmith
Willie P. Bennett
Bruce Cockburn
Willie Dixon
Loudon Wainwright III
Warren Zevon
Tom Waits
A couple of them are covered, Willie Dixon appears the most, if you know who wrote or produced the tracks. However no Lucinda Williams, Townes Van Zandt, Steve Earle, Ron Sexsmith, Gordon Lightfoot, these are great great songwriters. A list of the 500 best songs written in the last 70 years should probably include something by all of them.
What about who made it? Abba has less songs than AC/DC which is probably a good thing. The Animals have three songs, the Band only two. The Beastie Boys have a lone track, as does Beck, Jackson Browne, Green Day, John Lee Hooker, N.W.A., James Taylor, Weezer, and the Zombies. There are people on the list and songs I swear I've never heard. Often it is the new songs I don't know, not the old ones.
The Bottom Half
There are some songs in the bottom half that should be higher, there are some that shouldn't be on the list at all, and there are some that it is good to see get recognition.
The bottom four contains some songwriting heavyweights: Springsteen, Smokey Robinson, Jagger/Richards, and of course Rivers Cuomo. Buddy Holly of course made the list, both as a performer, songwriter, and song title. I think the 90's is under represented but Weezer scores one for the decade at number 499.
"I love rock n' roll" will probably be higher next time due to the recent biopic. Ray Charles did super well in this list and I think his biopic helped a lot. Patty Labelle and Allen Toussaint score one for the originators rather than the cover artists at number 485. Justin Timberlake over Gordon Lightfoot in a songwriting contest? Please! Ditto a lot of the 2000's entries that come next the Stokes, Kelly Clarkson, 50 Cent, even Green Day over Lucinda Williams, Townes Van Zandt and Steve Earle? How does "Fuck the Police" compare to "To Lives to Fly" or "Car Wheels on a Gravel Road" or "Guitar Town"?
Alex Chilton, despite selling very few records, and having recently died, had several songs on the list. A biopic will likely help his popularity. Sly Stone has plenty of songs which is good, he was super talented. "Fight the Power" came in at 330 which is not bad, but that song was also voted greatest hip hop song of all time, on another list, so it is surprising it isn't even the highest ranked PE song. At 303 is Neil Young's only number one song. He had a couple songs chosen including "Ohio", but they make a factual mistake in the Buffalo Springfield entry later on. Neil doesn't even play on that track, let alone have the signature guitar part.
The Zombies show up at 297, they along with the Kinks are two of my pet favourite British Invasion bands. I actually might like the Who more than the Beatles or the Stones, especially if you go by number of albums I own, but in a popularity contest, there is no doubt which order the big 3 British bands would appear in. ?uestlove's top 10 contains my personal favourite Public Enemy song along with "Living for the City" which PE famously sampled, but his list isn't my favourite personal top 10.
A Nick Lowe song shows up at number 290, along with a song by Bill Withers at 285. There is a name even I'm not too familiar with, but you'd know his work if you heard it. David Bowie has a number of songs, including as a songwriter for Mott the Hoople.
Randy Newman sneaks into the bottom 250, as do Chip Taylor and Leonard Cohen as song writers not performers.
Top Half
There are a lot of good songs in the bottom 250, so to be in the top 250 you have to be stupendous right? Not necessarily as I learned a number of great songwriters go completely missing, and some not terribly original songs crack the top 250. On page 77 we learn Ozzy Osbourne is a big Beatles fan, three of his top ten are Beatles songs with two more songs from their post Beatles career.
Sly Stone appears at 250 and 244 then M.I.A…. I'll tell you who is MIA, Tom Waits.
Certain names start appearing more and more like Bob Dylan and Marvin Gaye and finally at 217 a Hank Williams song. What about Bob's other hero Woody Guthrie? Otis Redding starts cropping up as do the Beach Boys who I think are over rated. "Sweet Child O' Mine" which just came on the radio is at 198 hows that for serendipity?
Amy Winehouse at 194, come on! Jimmy Webb makes the list at 195 with a songwriting credit which is good. They actually asked Kelly Clarkson's opinion and for her top ten. She has Prince, U2, John Lennon, Bob Dylan, and Hank Williams which is good, but Alanis Morissette as the writer/performer of the second greatest song of all time? Votes like that probably skewed things a bit.
B.B. King's lone appearance is at 185. Joining him on that page are the Beatles, Bob Dylan, Outkast, Big Star, and someone who appears more than you would think if you read the small print, Steve Cropper, especially if you just look for musicians who played on tracks.
"Lust for Life" would not be at 149 if it wasn't featured in a movie and later in ads. It's another songwriting credit for David Bowie. Carole King has more credits as a songwriter than as a performer. Gerry Goffin one of her several 'men' gets a lot of co-credits. Jay-Z and Beyonce made it to 118 which is at least 382 places higher than they would have gotten on my list.
One of my favourite Stones songs comes in at 116 just below the highest ranked Hank Williams' tune. He really deserved one or two more entries, as probably did Willie Nelson and Kris Kristofferson.
Tom Morello's Top 10 list is probably my favourite. He has Woody Guthrie, he has Public Enemy, he has Bob Dylan, John Lennon, the Rolling Stones, though his top song of "Bilko" by Peter Gabriel is more political and personal than earth shatteringly brilliant.
Prince keeps plugging away, he's at 109, and based on his Superbowl set, he has hits to spare, even if he refuses to play some of his songs any more, since he became religious.
The Top 100
Gnarls Barkley came in at 100, which is a bit of a surprise, but "Crazy" was a catchy song. Getting into the top 100 I think was harder. You get a lot of influential and famous people up here, hard to knock individual songs or performers. But I'll try.
My favourite Beatles song comes in at number 83. Norman Whitfield is another Motown name that keeps cropping up. He produced and wrote some classic tracks. Ray Davies and the Kinks are at 80, showing they have some dark horse cred from the British Invasion, but in this list, the Animals seem to do the best outside the big three British Invasion bands.
Burt Bacharach and Hal David appear at number 70 which will make Elvis Costello, Alice Cooper, and Austin Powers happy. Bob Marley has a number of entries with one of his best songs clocking in at 66 on this list. Right above it, is one of the great riffs of all time, written by Jack Bruce, primarily, though it credits the full band.
Al Green is also very well represented. Perhaps appearing too much, he's a talented singer and wrote a lot of his own material too, but I'm not sure he'd have multiple songs in my top 500. Micheal Jackson's highest rated song slots in at number 58, just below the Sex Pistols.
The Sex Pistols were not great songwriters. People don't study their music, the Ramones are a much better standard bearer for punk. They were far more clever with a much stronger overall song book. The Brits likely voted the Sex Pistols up. They would not appear in my top 500.
The Top 50
The Kinks and the Band both make it which is good. As to reach these heights I think you need some staying power and wide influence, but even this high there are objectionable choices. The biggest may be the Clash at number 15. The Clash aren't a bad band, but number 15? Again I think the Brits voted them up as their great 80's post-Punk hope.
Representing the 90's at these rarefied heights is Nirvana's ode to deodorant. After "London Calling" this is the only song to make the top 25 of the list released in my life time.
What do others think?
I did some Googling to find out:
If you have some thoughts on this list or on the greatest songs of all time in your opinion you can leave  comment below. I eventually published my personal list of "five star" or "most loved" songs of all time.
This entry was originaly posted on , it was last edited on and is filed under: The Arts and tagged: Music, Songwriters, Top 10.