September 20th, 2010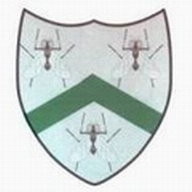 After spending so much time upgrading and improving Muskblog. I decided to break down and add some feeds and widgets to the rest of my domain. I'd already done this for nurgle.muschamp.ca however I did things slightly differently the second time. For one I used a bit more PHP. I changed my home page from a .html to a .php file so that I could make direct calls to SimplePie as it makes adding RSS feeds to a webpage/website, as simple as pie…
I plan to dig a little more into PHP, as much as I think it is an ugly language, PHP has become ubiquitous. It is enabled on most webhosts, including mine, by default. I just had to change an extension, add an inclusion or two, then a token loop and voila RSS feeds on my home page.
I've also started to use Twitter a bit so maybe I'll do some Twitter integration in the future. In the mean time I made extensive use of the Flickr badge as well as the Goodreads widget. I really don't put up that much content outside of this domain.
I'll see if I can't do something clever with PHP, RSS feeds, and various APIs out there. I found a special PHP Last.fm library made by a teenager. Lots of PHP 'programmers' are self taught, I taught myself PHP, but I've also been programming for years and did my BSc. in Computer Science. I also plan to look at JQuery as it keeps coming up in solutions and widget building.
Other people's thoughts on PHP
This entry was originaly posted on , it was last edited on and is filed under: Information Technology and tagged: HTML, JavaScript, PHP, RSS, Social Media.