September 26th, 2010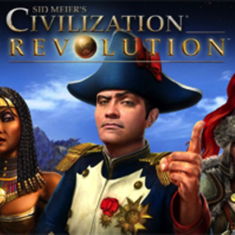 I've been up to quite a lot behind the scenes here at Muschamp.ca, looking for a job is still my primary purpose in life, but I spent much of this afternoon preparing for my hockey pool, but one thing I've been spending time on, which is a bit unexpected is iPhone gaming.
When I got my iPhone, my sister complained I had no games on it. Eventually I got Civilization Revolution, but I find a game with that large of scope tough to play on an iPhone, it probably works better on an iPad. iPhone games need to play a little quicker, as although the battery life is good, I had trouble completing a game of Civilization Revolution on a single charge. I only played a couple games, if I have that much time on my hands I probably would play regular Civilization or do something productive.
So what have a I been playing? Surprisingly quite a bit of Bejeweled Blitz. That isn't really my style of game, but so many people I know play it through Facebook that I try it now and then, after finally breaking down and buying the app. I think I prefer regular Bejeweled more but you don't compete with your friends. I went looking for strategy games and one I ended up playing a surprising amount is Settlers of Catan.
This is also surprising as I don't particularly like that board game and I wasn't good at it, never winning when I play with friends. I got it as it supports multi-player and through practice I may be respectable at that game now. I also went looking for other board game ports and tried Carcassonne but it doesn't have any AI to play against.
I eventually read about Neuroshima Hex and I really liked it. It looks a bit like Catan but is more complicated. I eventually got the hang of the game and liked it enough I want to try the real game now. I also got another European or euro board game, that I've never played but have looked at several times in Strategies. This game is Samurai, it'll be my next game, but like I said today was all about creating my Excel spreadsheet for the hockey pool and yesterday I applied for a bunch of jobs. We'll see what Monday brings.
Oh and if you didn't hear, Civilization V came out, I've read a token review but until it gets ported to the Mac I won't be playing it.
I eventually gave up all gaming in an effort to pass all three CFA® exams. I did manage to pass them all but it took many years of sustained effort. I doubt it was worth the sacrifice especially because I ended up unemployed once again. So I'm updating old blog posts to improve the Quality and to try and leverage this blog more. If you have any iPhone or iPad game recommendations you can leave them below.
Eventually I will get a new MacBook Pro and play Civ VI but right now I'm still not gaming. I haven't bought a game in years nor a console. I do have Civilization Revolution 2 on my iPad. It definitely works better on a bigger screen, I did some gaming between exams but I'm still trying to focus my efforts on my job search or improving this website further.
Sid Meier's Civilization VI was ported to iOS and was even on sale for a while, but I focussed on my studies. I also think I prefer to play on a laptop with a mouse so I have not added it to my iPad. The various DLC may not get ported either and I like those a lot too. If you have strategy games recommendations on iOS or MacOS you can leave them below, one day I may get a modern console or even a PC, but right now I am unemployed and poor.
This entry was originaly posted on , it was last edited on and is filed under: Gaming and tagged: Bejeweled Blitz, Carcassonne, Civ V, Civilization Revolution, iPhone.