December 1st, 2010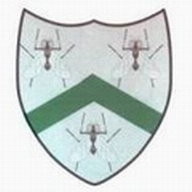 So in the last 48 hours the number one page on my entire domain is Page Not Found. This shows just how many people were stealing bandwidth from me. I still don't have the .htaccess solution working, but I am paying more for my webhosting so I'm going to be more vigilant against TheGreenRebel's of the world.
I've also decided since various search agents pay attention to what I type and what I tag that this blog has the potential to be popular. It's been online for over 5 years through a lot of downs… That pre-dates Facebook and gives the Wikipedia a run for their money. Muschamp.ca predates the wikipedia because I remember battling it to be number one for Nurgle until I just decided it was useful and linked to it. Now it is having some problems, maybe they've learned that paying for bandwidth without having income will ultimately fail. Maybe Google will buy it.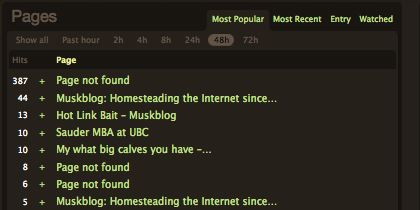 I've also decided silly pictures are the way of the future. So since I don't have many on my hard drive, I'm going to just reuse some I posted back in 2005 when I lived in China finishing my MBA. Also I'm not sure about the rest of them but the Simple Tags plugin has helped generate more visitors to my blog.
Custom 404 Error Page
I still get lots of Page Not Found results in Mint, so much so I made a custom 404 Error Page. I think most of the bandwidth theft has been stopped. People still directly link and share images I've posted to this blog particularly on Facebook.
Now it is many years later and I've once again updated my WordPress install. Then finding myself unemployed I got it into my head to update all my old blog posts to improve the Quality. I also deleted a hundred or more posts again to improve Quality. I didn't use any fancy redirects so I still likely get too many 404 error pages but hopefully, eventually, all my sacrifices and hard work will pay off, but it is hard to maintain much positivity especially reading back through over a decade of blog posts.
If you have any thoughts on HTTP redirects, custom 404 Error Pages or a lead on job you can leave a comment below.
This entry was originaly posted on , it was last edited on and is filed under: Information Technology and tagged: Blogging, Hotlinking.