May 7th, 2011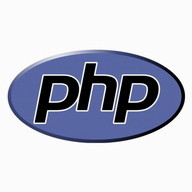 So I finally found some time and energy to implement support for non-music mashups using my PHP codebase.  I created some subclasses to make mashups from my DVD collection.  I spent today making a token mashup after getting a simple cover gallery to work.  There aren't as many APIs for movie information.  Rotten Tomatoes has an API which is nice, but you can't access trailers or even stills using it.  There database doesn't always have a complete synopsis.
I still make use of the Amazon Product Advertising API to get some images and information.  I stayed away from the iTunes Store but I see Rotten Tomatoes links to them presumably for referral income.  The most famous online source for movie info, besides the Wikipedia is the IMDB.  It doesn't have an official API but just as I was going to write this post, I found an unofficial one.  I'm going to take a look at it, see if it really provides information I don't already have from other sources.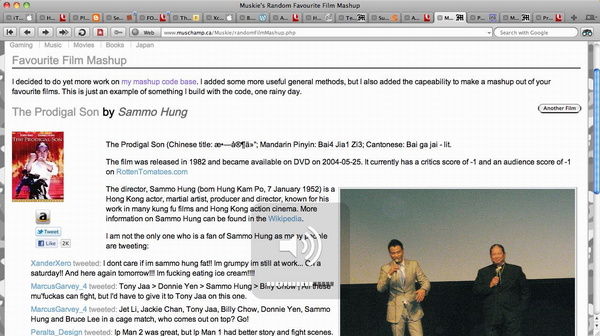 Where I put extra work in was getting movie trailers from YouTube.  I wrote a method to produce the embeddable player code, something I didn't do for my music mashups.  I was more concerned with track previews… I think I may revisit my older YouTube code.  YouTube is still more work than some APIs but it has so much content you can find a clip of most anything as long as it isn't the current UFC fights or adult oriented.
I'm going to do a little more testing and maybe add a few more methods, but eventually I'll post the updated code online so other people can use it.  In the meantime most of my mashup code is already online as are instructions.
This entry was originaly posted on , it was last edited on and is filed under: Information Technology and tagged: API, PHP, Web Mashup.