July 15th, 2011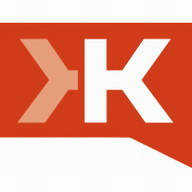 So sometime in the last 24 hours a Tweet appeared on my phone from one of Vancouver's more famous writers talking about a tool released by Edelman. It so happens I know some people who work in the Vancouver office as the non-profit I used to work for actually had them as advisors on some tricky issues facing the Downtown Eastside. Edelman has built and released a tool to measure online influence AKA popularity.
They appear to have two related tools: TweetLevel and BlogLevel. TweetLevel measures a Twitter account and BlogLevel measures a blog URL. So I plugged in @MuskieMcKay and blog.muschamp.ca for a laugh. The system produced a number and some pretty generic advice on how I could do better.
How far into the past do they measure?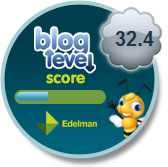 The problem with these tools is they don't know I've been online and building the web since 1995. They don't seem to look as far back as 2005 when my blog started, they seem to consider the most recent posts in my RSS feeds. They don't know I could probably pass myself off as a WordPress guru or a social media expert. The tools also don't consider all the guest blogging I've been doing. Their tools do have a mascot who is some sort of bird with a monocle. He has a top hat and a cane or a wand too. According to their system Neil Gaiman is the most influential person on Twitter, take that Justin Bieber!
Does popularity equal influence?
Popularity isn't everything, but I can't help thinking Neil Gaiman puts a little more thought into his tweets than Justin Bieber. I don't follow either account and don't really think I'd buy a car or some shoes if Neil Gaiman or Justin Bieber suggested it.
The obsession with rankings and vanity metrics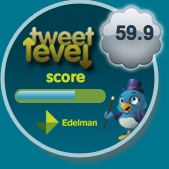 Of course while using these tools I thought, we've seen all this before. Klout wants to be the standard for online influence. I checked my Klout score it is holding steady at 50. You'll have to stop checking your Klout score as of May 2018 it will shut down. Measuring blog popularity is an even older game online. Technorati was all about that, but you never hear a peep about Technorati these days. They are either passé or just plain crushed by Google and the other big players online. The website is still operational, I don't know what my Technorati ranking is for Muskblog. The Top 100 has the Huffington Post as the top blog at least in the English speaking world. I can't help recall that English language speakers are going to be a minority if they aren't already online and Chinese is really the language to know if you want to influence the masses.
I didn't see Guy Kawasaki in the Top 100. I kept linking to him for a while, but lately he just isn't producing as compelling of content for free at GuyKawasaki.com.
I'll take a wait and see approach to these new tools. I don't think there is room for too many niche players in the blogging/tweeting/social media influence game. Google, Microsoft, Facebook, Apple, Amazon all have social strategies and a lot more clout than Klout or Edelman or Technorati.
Leveraging Online Popularity
People still worry about their Klout score or at least wonder why it isn't higher or why they have "army" Klout. I'm not sure what my exact Klout score is at the moment and I definitely haven't checked TweetLevel or Technorati recently. Others have been paying attention to the niche that is measuring influence online. TechCrunch has an article on a recently released report.
Klout still doesn't measure Disqus or posts to more than one blog. I think more work also needs to be done on measuring commenting and curating. Pinterest is after all the newest social media darling. Some have been able to leverage their online popularity into a career. I have not been able to blog my way to a better career but perhaps I have gotten better at blogging and social media over time. You're welcome to leave your thoughts on leveraging online popularity below.
This entry was originaly posted on , it was last edited on and is filed under: Information Technology and tagged: Influence, Klout, Online Social Networks, Social Media.