June 8th, 2011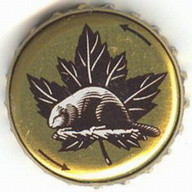 The last couple days have seen me or other people publish some of my writings on other blogs. I may do more guest blogging going forward as Muskblog is a bit unfocused to say the least.
I'm writing a series of posts on how to start a brewpub in BC.  Now if I only knew if it should be spelled "brew pub" or "brewpub".
Even more surprising I volunteered to setup and contribute to another WordPress.com blog about the Cascadia bioregion, the people that live there, and what matters to them. We'll see just how far that goes, in the mean time you can read about some of the professional sports teams we can cheer for.
There is still probably some of my writings at Welcome to Eastvan though that site has become more of a business and less of a community blog.
Although it has some domain and DNS issues of late, I'm going to at least see that the content I and others wrote remains available at the Greening the Inner-city blog.
Muskblog may not be that popular, but it is well indexed in Google and when I link to something that helps their search engine rankings a tiny bit.  Maybe some of my volunteering will finally lead to a real full time job.  Unlike some people I really do have a lot of expertise and experience with blogging, social media, web applications, and self publishing.  I've been doing this for over 15 years and am quite capable of helping others take advantage of the technology and tools that are now available.
If you have any questions about blogging better you can leave them below.
This entry was originaly posted on , it was last edited on and is filed under: Marketing and tagged: Blogging, SEO, WordPress.