June 13th, 2014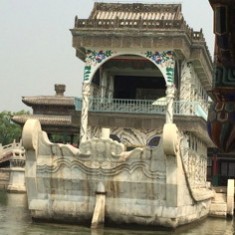 I always said I would come back to Beijing and see the Summer Palace in the Summer, it took 8 years but I did it. I awoke before 5 AM due to jet lag but my Lonely Planet said the Summer Palace did not open until 8:30 AM so I had plenty of time to kill. The Summer Palace opens earlier than 8:30, as several tour groups were already at the East Gate when I arrived.
When I lived in Beijing I think there was only 3 working subway lines. Now there are over a dozen. I'm pretty good at navigating Beijing's subway system as even on lines I've never taken, I know what is above ground. My guesthouse is about 15 minutes from the nearest subway station, it is called Xiejiekou. Two other stations are also near, but they are on the same line so I plan to stick to this station for the duration of my stay.
Although I got up early and it was a sunny, hot, and humid, I didn't get much blue sky. Blue sky is rare in Beijing, I long ago dubbed the pollution "Beijing Grey". So even with my fancy new Panasonic GM1 panoramic vistas just are not happening. My iPhone 5S seems to have taken the 'bluer' photos I think because of HDR and digital trickery. I really don't know what I'm doing especially with my Panasonic GM1 and I've forgotten my battery charger so I will have to decide if I want to buy a second one or if I just survive on iPhone 5S photos.
I also went to Wudaokou today. I got to see the old neighbourhood it seems more crowded and dirtier than I remember. I spent 600 RMB on phone cards so now I can use my iPhone as a phone, a camera, and an internet device, though I still plan to use WiFi as much as I can, such as the networks at the guesthouse. Lush has WiFi and they seem to have it set up so you can access Facebook.
Here are four photos taken today. I will upload more and higher resolution version to Flickr when I get out from behind the Great Firewall.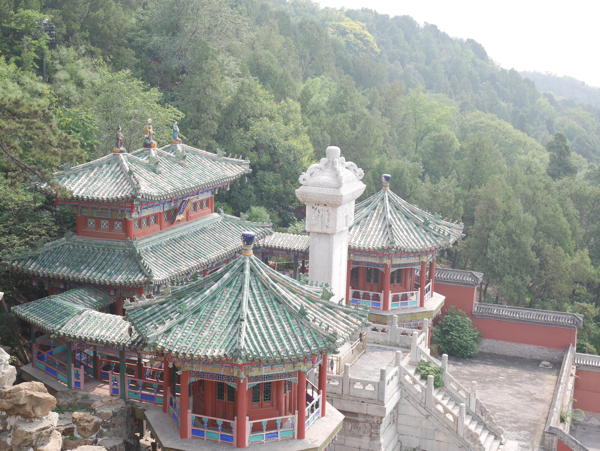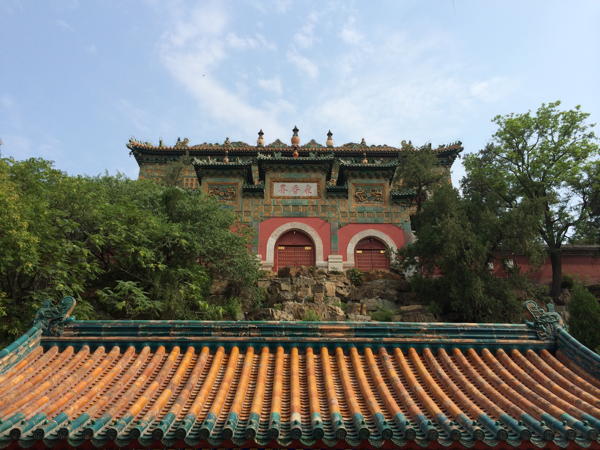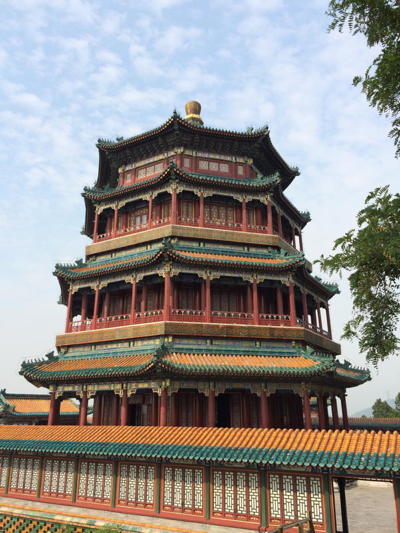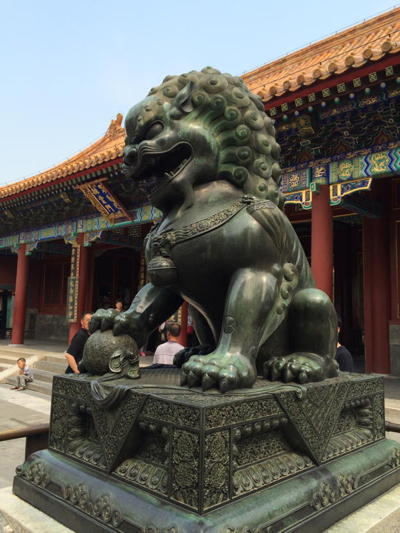 Update January 2019
After four years in China, I'm heading home soon. I ended up blogging extensively on this trip and afterwards on China. So if you have any questions about China or suggestions on finding a new job please live a comment below.
This entry was originaly posted on , it was last edited on and is filed under: Asia and tagged: Beijing, China, Photos, Summer Palace.