June 28th, 2014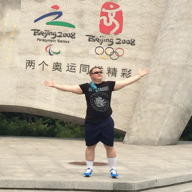 Now firmly back on Canadian soil, if not Canadian time, I have found a seat at a cafe on the Drive to watch the first elimination game of the World Cup and update my blog. I am just back from traveling to China for the first time in a number of years. I contemplated watching the game at the Portuguese establishments but they were standing in the street at kickoff so I'm at a quieter cafe where they don't even recognize the first goal of the match until the replay.
I took a lot of photos with my Panasonic gm1 while traveling, the best of which I put on Flickr. There is no doubt the pollution has gotten worse. Compare the picture I took of the Bell Tower from the Drum Tower back in 2005 with the pictures I took in Beijing eight years later.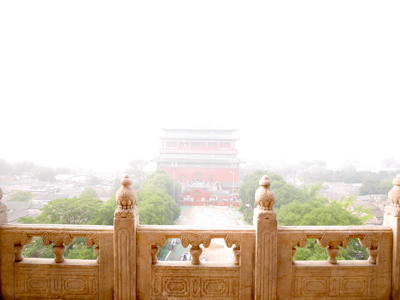 Despite having much better cameras and who knows what other advances in algorithms you can see a very noticeable difference in air quality in these two photos taken in 2005 and 2014.
After visiting Beijing for a couple days I went South by the new fast train to Nanjing. I'd visited Nanjing back in 2006, but never managed to see all the sights. My camera's memory card also famously died taking all my photos of Nanjing with it.
I never got to see the life size replica of a Treasure Fleet ship they've been building since before the Olympics but I did see some models and the famous portion of Nanjing's city wall. Everywhere I went the air was grey though Beijing apparently holds the title of most unhealthy city in the world.
After Nanjing I travelled South further to Suzhou where I should have stayed longer. It is very peaceful beside the canals though the most famous garden was very crowded and difficult to photograph without dozens of other tourists in your photos.
The weather got worse when I arrived in Shanghai. I'll always be a Beijinger but I admit Shanghai on a nice day is very nice. I managed to escape Shanghai for one day and visit Hangzhou and walk much of the way around West Lake. West Lake may be even more popular than the canals of Suzhou with wedding photographers.
While in China, in addition to seeing some sights and trying to photograph them I did entirely too much walking. I had many, many blisters which will take a while to heal.
I also saw some familiar faces and maybe even made a new friend or two. China is entirely too big, two weeks is not enough time to see much more than a few highlights. The most famous cities for tourists looking for historical China seem to be Beijing and Xi'an but Suzhou and Hangzhou are definitely worth a day or two of your time. Both are easily accessible from Shanghai by fast train.
I enjoy travelling by train much more than by plane, though you should still travel light. I brought many gifts to China and was tired of lugging them about by the time I reached Suzhou. Taxis are quite affordable over short distances in China but the taxi ride to Pudong airport was over 200 RMB so choosing a hotel with shuttle service or on the proper subway line is wise. Beijing now has 13 subway lines and Shanghai has almost as many. I find it much easier to navigate Beijing and most major attractions have a nearby subway stop.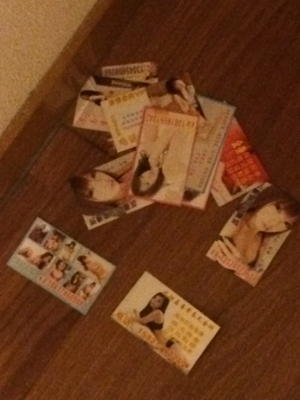 Sex tourism is alive and well in Shanghai. I was often approached while walking alone on the Bund or Nanjing Lu usually by men who wanted me to go off with them for a "massage" or to buy a watch or any number of other offers. The other scam prevalent in Shanghai is young people who ask you to photograph them with their camera. Once they get you talking they will want you to go with them away from the major site you are at to some other building nearby for what will be a very expensive tea ceremony.
I try to avoid bad situations, such as getting in a strange car with a strange man and driving away from the masses into the unknown. I also have avoided massages, even though with the pain in my feet and back I could have used one. My Chinese is limited and although there are definitely 'on the level' establishments including some in the airport or the upscale neighbourhoods, there are also the other kind of establishment. My hotel in Shanghai tolerated the slipping of cards under the door which I resisted dialling.
Previously, I lived in China for six months while studying at Tsinghua University so in addition to my two weeks playing tourist I saw a number of other attractions and sights in China. I've listed the best blog posts with the newest ones first by destination:
I am once again looking for a new job, I was supposed to have a job interview yesterday but despite sitting beside my phone, it did not ring. I'll return to China someday, people keep encouraging me to look for work there, but it is not easy when your Mandarin is as poor as mine.
Update January 2019
I ended up returning to China to live and work. I spent four years teaching temporarily waiting for a transfer or new job which never materialized. I actually managed to pass all the CFA® exams and still could not parlay that into a new better job. I should have studied Chinese more but things were always supposed to get better soon. If you have any questions on traveling, living, or working in China you can leave a comment below.
This entry was originaly posted on , it was last edited on and is filed under: Asia and tagged: Beijing, Hangzhou, Nanjing, Shanghai, Suzhou.