June 14th, 2014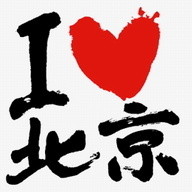 Yesterday was my first dinner in Beijing. I've been here several days but every other evening I have fallen asleep before eating dinner, it is a new diet called "jet lag".
I ended up quite far East in Beijing, East of the Forbidden City, East of Wangfujing, the subway station was called Guomao. I didn't have my Panasonic GM1 so I took one rather unsuccessful night photo with my iPhone of one of Beijing's more famous towers and called it a night.
On my way back to the Red Lantern Guesthouse, in the alley, I bought one can of beer. It was a brand I'd never seen before, it was darker but only 3.8%. I drank part of the can in the courtyard garden then went to my room and fell asleep.
Part of the "jet lag diet" is waking up before 5 AM. The songbirds in the garden may also be a factor, even the pond itself is fairly noisy. Today I decided to wear my gym shoes, I've been doing a lot of walking, also a lot of standing and I figured it was time to get blisters in new exciting places. In truth my feet though a little sore do not bother me as much as my back. I brought medicine but I try not to take it, but I think I will bring some with me on today's journeys. I miss my foam roller. Hopefully all this walking and skipping meals will help me lose a little weight. I'm wearing my Spartacus Gym t-shirt, it is XL but still fits a little too snug. I hopefully can lose more weight over the summer now that my CFA® exam is out of the way for a while.
Update: It took several attempts but I managed to pass all the CFA exams. I also managed to lose weight, but then injuries and the CFA exam lifestyle took it's toll and I gained back too much weight. I ended up living in China for several years and am once again looking for work so a major overhaul of this WordPress blog was undertaken in 2019.
This morning I ruined my perfect string of French toast breakfasts. I somehow ended up with some sort of fried egg sandwich. The staff speaks English and the menu is bilingual but sometimes things still go wrong, so I ate my first fried egg in a long, long, time.
I ended up blogging a lot on this trip and while living in China so if you have any questions about blogging or living in China you can leave a comment below.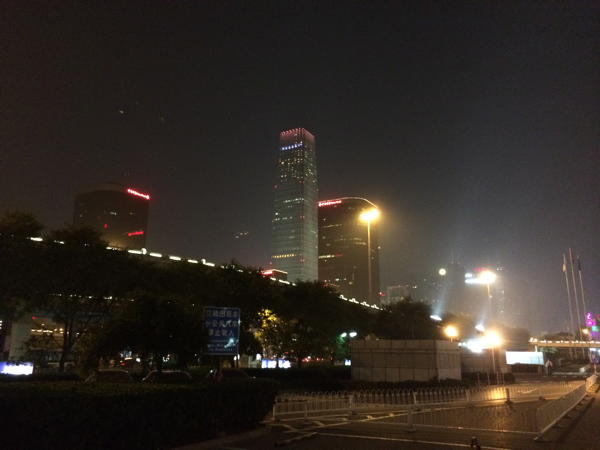 This entry was originaly posted on , it was last edited on and is filed under: Asia and tagged: Beijing, China.