July 21st, 2014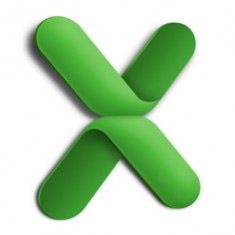 During the six plus months I spent preparing for the CFA Level 2 exam, I didn't write one single blog post, but I did work on a number of spreadsheets, most of them are property of Carlson Wagonlit Travel, but one will eventually end up on this blog when I deem it as good as it gets. While working away on spreadsheets dealing with online travel sales and e-commerce website KPIs I noted down twelve features of Excel that I like and few people leverage.
I'm not sure I explained everything in the proper terminology, but then most people who use Excel don't know the proper terminology, hopefully the links I chose helped. Excel can do a lot, but most people use it as the world's most complicated to-do list, or they refer to it as a database.
Good Luck with all your future Excel problems, the answer is usually already online if you can enter the right query in Google or post the question to the correct forum. Stack Overflow came through for me when I was at CWT. If you have a favourite Excel tip, trick, or technique you can leave it below.
This entry was originaly posted on , it was last edited on and is filed under: Information Technology and tagged: Microsoft Excel, Stack Overflow.