June 20th, 2015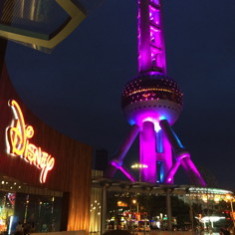 I've been living in Shanghai over six months now. My Chinese has not improved, but I might have passed the Level 2 CFA® Exam which was important to someone at some time. If I can find a better job I'll stay in China longer, but now that I'm no longer studying I have more time to update this website, do some traveling, spend money, watch DVDs, and even possibly play some video games.
Update: It took a long time and the cost was too high but I finally passed all three CFA exams. It still did not lead to a new better job and I clearly stayed too long at EF. Once again everything but my studies did not work out and once again I don't know why. I just keep applying to jobs online.
I also hope to be more outgoing. I have some new roommates who actually speak Chinese. I have made a few acquaintances at the gym. I have a few old classmates I may look up, I will even try harder to find a girlfriend, that might really help my Chinese.
The Internet has really sucked of late and even VPNs were struggling due to the anniversary of a certain protest Beijing doesn't want to admit happened. Instead we get an extra holiday to celebrate the Chinese single handedly defeating the Japanese and winning World War 2 or however they want to spin it. I stay out of politics, I also need to just keep my mouth shut and do my job, but I am definitely looking for a better one. Passing the CFA exam would be nice but isn't essential, I'll rewrite. In the mean time here are some of the better photos I've snapped, the rest can be found on Flickr.
This entry was originaly posted on , it was last edited on and is filed under: Asia and tagged: China, Photos, Shanghai.